Agricultural Science Academy Students Lecture at Science Center
July 31st, 2019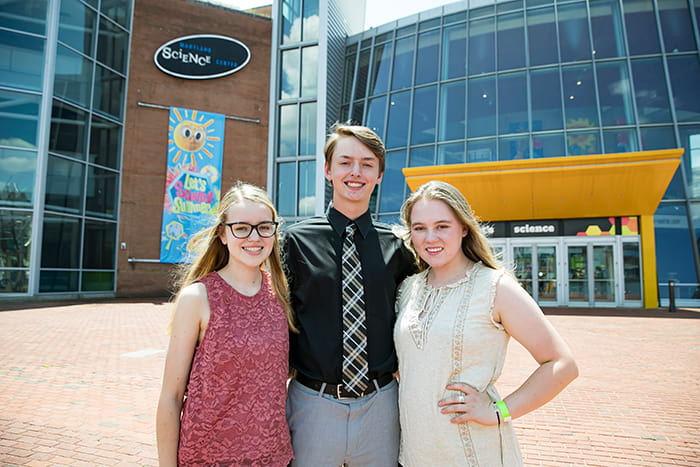 Recently three HCPSS students from the Agriculture and Natural Resources Academy presented their findings on "Feeding the World in 2050" to a public audience at the Maryland Science Center, in Baltimore. Colby Hough, Ellie Feaga and Makenzie Hereth were the first students to ever speak as part of the Lunchtime Lecture series, which features local experts from the scientific and educational communities.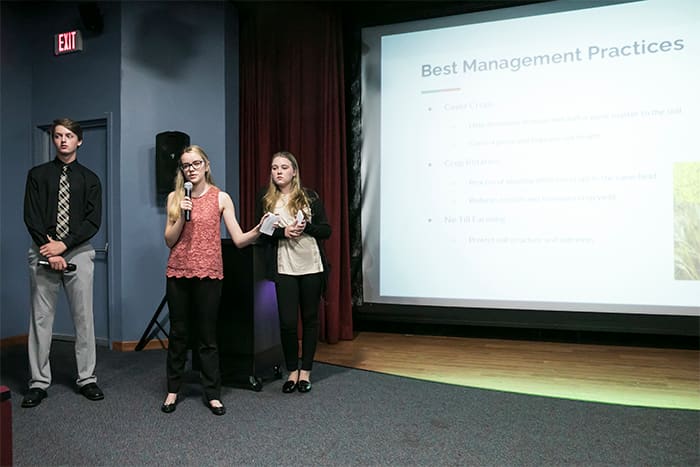 The students from the new HCPSS Career and Technology Education academy were inspired to lecture on advancing agricultural technologies and practices to feed the growing population after starting this research for a mid-term project. The students spoke to a sizable crowd of mostly adults, covering a wide range of topics such as the importance of soil management, how drones can help with efficiency and ways to raise more livestock.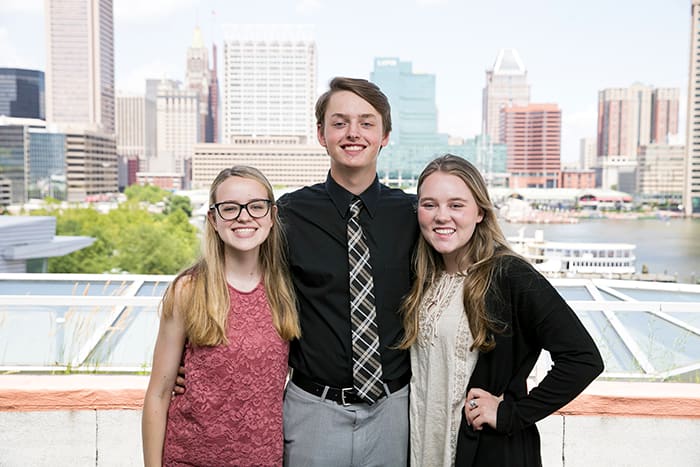 Hough, Feaga and Hereth all grew up on farms and have future career interests in promoting and advocating for the agriculture industry. Hough, who just graduated from Glenelg High School, said the Science Center lecture enabled him to "further expand the audience's knowledge on everyday, sometimes controversial topics. I want them to know the truth about how farmers work to bring the best product to them."
Hereth–a rising senior at Glenelg who has been in 4-H since she was eight years old–joined the academy to learn more about the science behind farming and enjoyed this opportunity to share how "agriculture connects to everything."
Feaga–also a rising senior at Glenelg who has long advocated for agriculture education in schools–agreed. She took the Science Center experience as a chance to show "how much agriculture affects people, no matter where you live."
Agricultural Science Academy teacher Kathleen Wojcik concluded, "I'm so happy our students were here to tell their story, show their passion for agriculture, and stand up and talk about what they're proud of. It's great to see young people do that." The Science Center had first reached out to Wojcik after reading her Staff Focus article.