Wilde Lake HS Student Abisola Ayoola Elected 2022-2023 SMOB
May 5th, 2022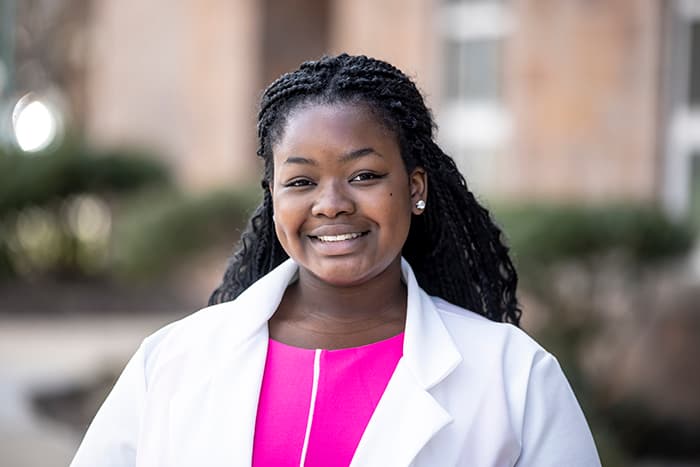 Abisola Ayoola, a Wilde Lake High School sophomore, was elected Student Member of the Board of Education (SMOB) for the 2022-2023 school year. The election, open to all middle and high school students, was conducted by the Howard County Association of Student Councils (HCASC) on May 4.
Ayoola's campaign platforms included school environment, mental health and wellness, communication, and unity and inclusion.
In addition to being an HCPSS SMOB convention delegate, Ayoola has served as the treasurer for the WLHS student government association and as a delegate at the Maryland Association of Student Councils SMOB Convention. She also participates in a number of extracurricular activities at WLHS, including Class Council, the Rise Up Mentorship program, Active Minds, and the Orchestra Board. Ayoola plays piano and cello and has a passion for fashion design.
"I am grateful for this opportunity," said Abisola. "I have learned so much about leadership and the power of student voice by visiting schools and listening to students. I was very cautious about making promises during my campaign, but I now promise to represent you all, no matter how you voted. I will be an energetic and determined student member who advocates for the good of students. Thank you students for the opportunity to represent you on the Board and I can't wait to see what we accomplish!"
Ayoola and fellow WLHS student Oliver Song were the final candidates chosen at the HCASC Convention in March. Ayoola and Song used print materials, a campaign website, and a Canvas page to campaign.
HCASC student leaders facilitated and managed the campaign and election process with guidance from the HCASC advisor and HCPSS central office staff. Both students are commended for the respectful and positive campaigns they conducted from start to finish. The SMOB election process aims to empower students in developing skills necessary to be engaged and informed citizens.