Mt. Hebron HS Student Wins 2022 U.S. Army Blues Solo Competition
March 8th, 2022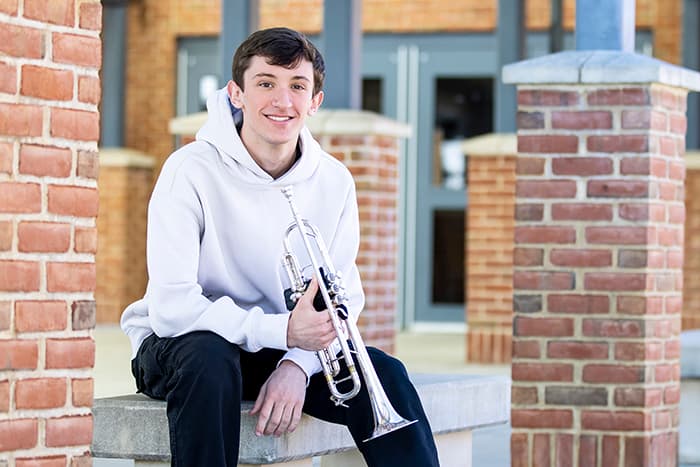 Mt. Hebron High School trumpet player Aiden Interrante recently won the 2022 U.S. Army Blues Solo Competition high school division. As the winner, he will perform at a concert this May with The Army Blues, the premiere jazz ensemble of the U.S. Army Band. He also will create a recording with the ensemble that will be live-streamed this summer.
Interrante, a senior, has been a member of the MHHS Jazz Ensemble and Band Program throughout high school and plans to pursue jazz performance in college.
"I've heard the saying 'Take care of the music, and the music will take care of you' mentioned a couple of times during my exploration of the genre," Interrante says. "To me, [that expression] means that as long as you are trying your hardest and working towards being the best version of you that you can be, opportunities will present themselves, and everything will be OK.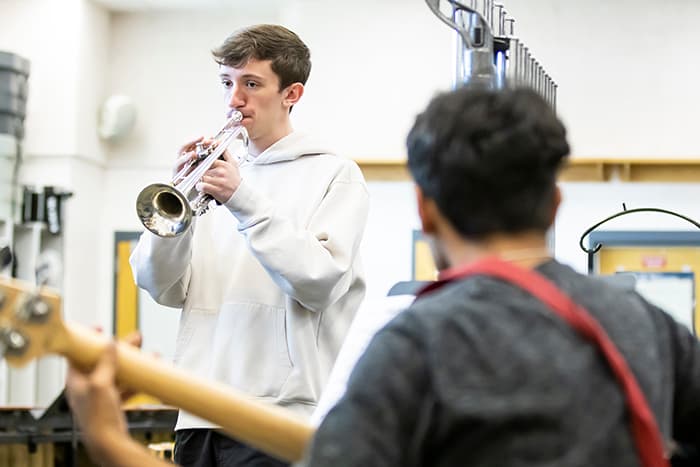 "Winning this competition, for me, is the reassurance that the music will really take care of me," he continues. "After all of the hours that I've put into practice and after countless performances, I have something really great to show for it! It's just incredible that I've been given this once-in-a-lifetime opportunity to play with one of the most premiere jazz ensembles in the world. I'm forever indebted to all of the teachers I've had over the years, all of the things that they've done for me, and all of the support that they've shown."
"Aiden has worked tirelessly throughout high school to develop his own voice as a jazz musician. His work ethic is second to none and it is not surprising that he is being recognized for creativity and performance," says MHHS Band Director Joseph Fischer.
The annual solo competition was open to high school instrumentalists in the United States. Participants were required to submit two standard jazz charts (written music) and were evaluated on their ability to improvise/solo as a jazz musician, including all aspects of their performance, such as tone, tempo, range, facility, creativity, and musicality.