HCPSS' Internship Program Benefits Interns, Mentor Teachers and Students Alike
March 14th, 2022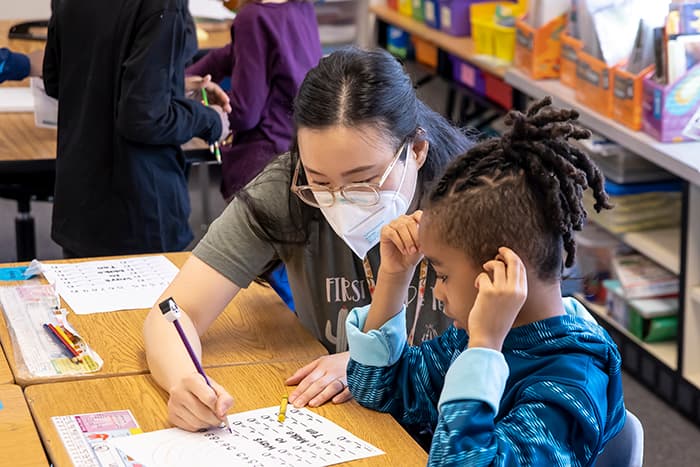 Like many HCPSS teachers, Elkridge Elementary School first-grade teacher Nancy Paik began her teaching career as an intern. At the time, she was enrolled in a master's program at the University of Maryland and needed to complete a one-year internship to meet the requirements for her degree. She was paired up with a fourth-grade teacher at EES, who was charged with mentoring Paik and helping her prepare for the day when she would be responsible for her own classroom.
The experience was invaluable, says Paik, who now herself serves as a mentor to HCPSS teacher interns.
"There is only so much you can learn about being a teacher by reading and watching videos about teaching. You have to be in the classroom to really understand how classroom management works and what it takes to build relationships with students," she explains.
Initially, Paik was only in the classroom part-time and had limited teaching responsibilities. She would work one-on-one with a student on a particular task or set of tasks and get extensive feedback from her mentor teacher on how to improve those lessons. She also spent a good deal of her time observing her mentor teacher. As time went on, Paik spent more days in the classroom and began to take on more of a leadership role.
"Eventually, it felt like I was co-teaching with my mentor teacher. We would take turns planning and leading lessons and working with different groups of students, and then debriefing afterwards about what went well and what didn't," she explains, adding that the experience gave her both the skills and the confidence she needed to become a full-time classroom teacher.
Like Paik, Mt. Hebron High School's (MHHS) Joshua Ernst also interned at HCPSS prior to becoming a full-time math teacher in the county. Ernst says he "started slow," working closely with his mentor teacher to develop, implement, and reflect on lesson plans for different classes. Once he became more comfortable and developed the trust of both his mentor teacher and his students, he took on more of a leadership role.
"I went from observing how decisions were made to being a decision-maker," he recalls.
As was the case for Paik, the internship experience was key in building Ernst's skills and confidence.
"Being an intern was valuable on so many levels," he says. "I got to observe and absorb a lot of excellent teaching. And I had the opportunity to be at the helm, make mistakes, and learn from them, knowing that my mentor teacher was always there to support and guide me."
Ernst notes that his internship was also invaluable when it came time to apply for a full-time position. Because he had already gotten to know and work with many of the MHHS staff, and because he had already taught several classes at the school, he felt well-prepared for his interviews. Moreover, he says, when he was hired at MHHS, he had a built-in support system.
"The transition to becoming a full-time teacher was that much smoother because I already had made connections to people in my department and across the school, who were ready and willing to help me."
Current Oakland Mills High School intern Marcos Virella notes that he too has gained much from his internship experience.
"I'm so much more confident about classroom management now, and my organizational skills have definitely improved," says Virella.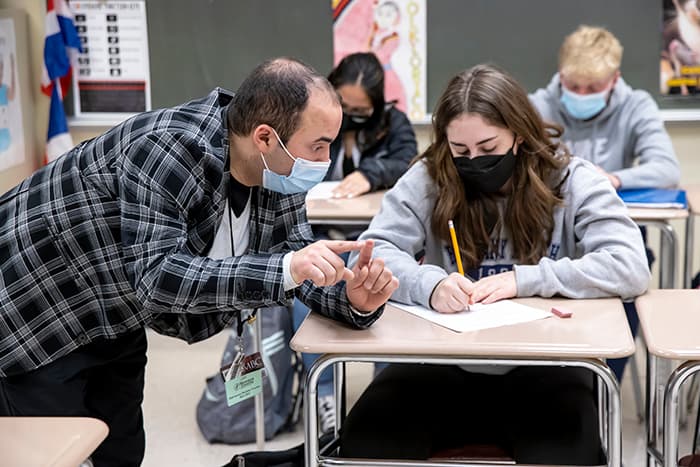 Plus, he has become proficient at developing online quizzes, modules, and other materials that he says are essential for teaching today. He has also amassed a collection of resources that he will be able to use when he has his own classroom. And like Ernst, having established a close relationship with his mentor teacher and other staff, he feels like he has a strong support network that he can rely on in the future.
"I know that if I ever have questions or need a hand, all I have to do is reach out," he says.
Fatima Raposo, interned this fall at St. John's Lane Elementary School and now interns at Hollifield Station Elementary School, says she has benefited greatly from teaching in two different schools.
"Being in two such different schools has helped me develop different teaching strategies and better adapt to whatever environment I am in."
Raposo says she feels her internship experience also has benefited her mentor teacher.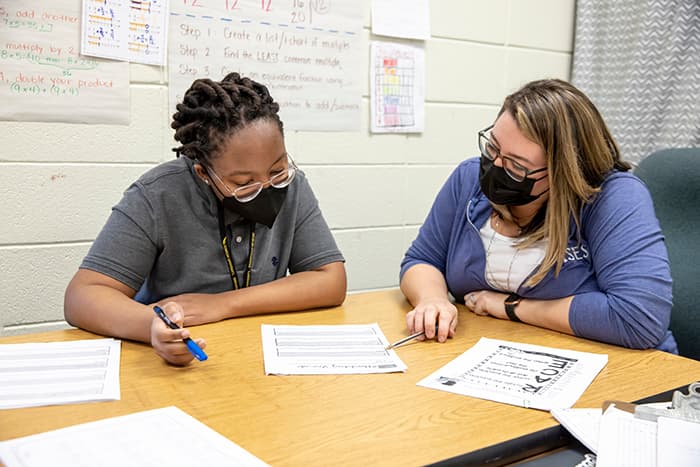 "Interns bring knowledge of new teaching techniques, technology, and a fresh perspective," Raposo says. Moreover, by taking on day-to-day tasks like planning and delivering lessons, making copies, and grading, interns free up their mentor teachers' time to attend to other issues, like supporting individual students, communicating with parents, and assisting their team.
Interns additionally provide mentor teachers reason to pause and reflect on their own teaching practices.
"It's easy to get caught up in the daily routine and do things the way you've always done them," says Paik. "But when you're mentoring someone and helping them to think through how to handle different situations, it forces you to think about your own approach and whether there might be room for improvement."
The benefits of teacher interns extend to students as well.
As Raposo notes, "Interns provide students with access to another source of support. And with twice as many people ready and able to help, students can get that support faster."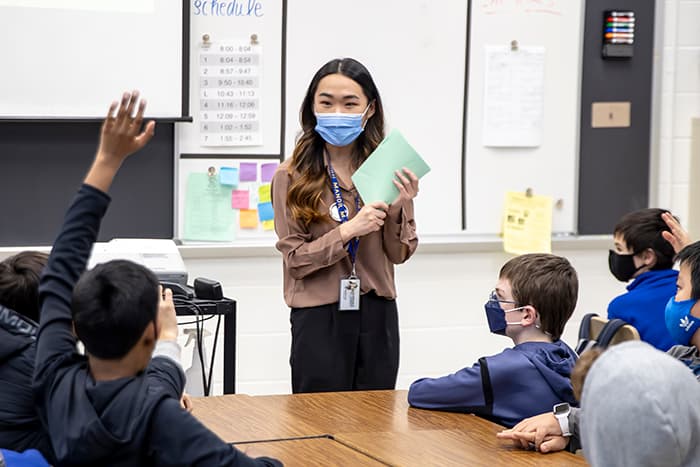 Students also learn how to adapt to different teaching styles by having an intern in their class, says Burleigh Manor Middle School English teacher Abigail Kim, who served as an intern at River Hill High School.
"Students will have many teachers over the course of their educational career, and each one will have a different approach," Kim says. "Knowing how to adjust and adapt to different approaches is critical–not just in school, but in life."
Kim adds that interns can connect with students in important ways.
"Because interns are often closer in age to students, students feel like they can relate to them. The interns are familiar with the music the students listen to and the tv shows they watch, and it brings them together in a unique way."
The fact that interns themselves are still students also helps build a sense of connection, says Raposo.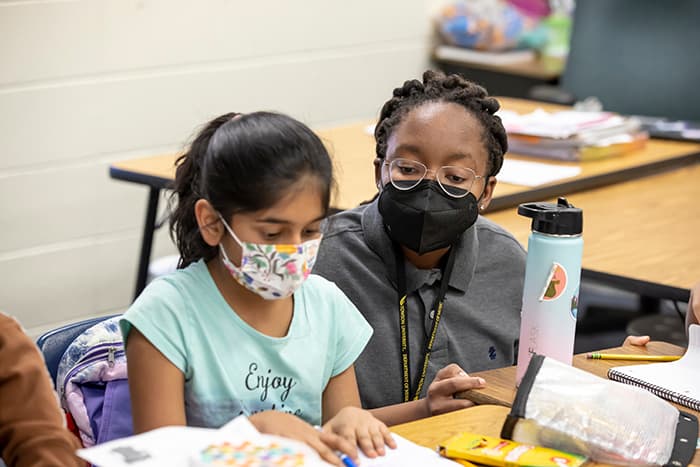 "As interns, we can relate to how the students feel about having homework and projects to do. We can talk through those feelings and motivate each other to work hard and try our best."
Learn more about HCPSS' teacher intern program online.