Board of Education to Honor 2022 Friends of Education Award Recipient and Nominees on April 7, 2022
March 16th, 2022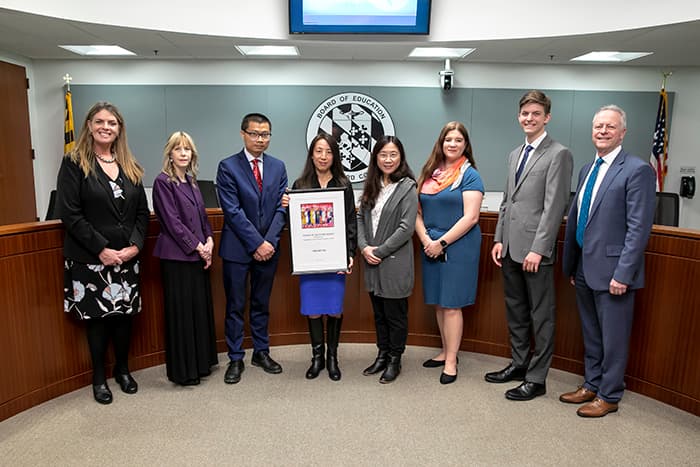 Update: April 8, 2022
The Howard County Board of Education recognized Ying Matties with its prestigious Friends of Education Award during its meeting on Thursday, April 7, 2022.
Ying Matties founded the Community Allies of Rainbow Youth (CARY) organization. When she realized she could help more than just her own child and others in her school community, she reached out and built a network of caring individuals who want to ensure each student in Howard County Public Schools feels valued. Matties works tirelessly to help improve policies, practices and curriculum and make them more inclusive, accepting and relevant.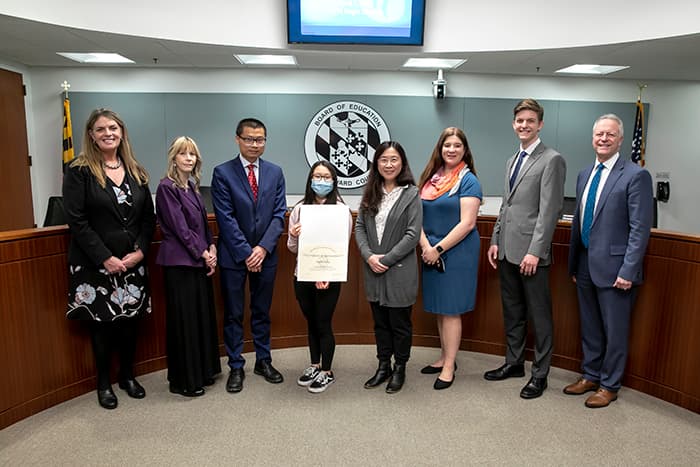 The Board also acknowledged Friends of Education nominees Amanda Wang, Okinawan Karate Dojo and EnRich Minds for their contributions to the school system.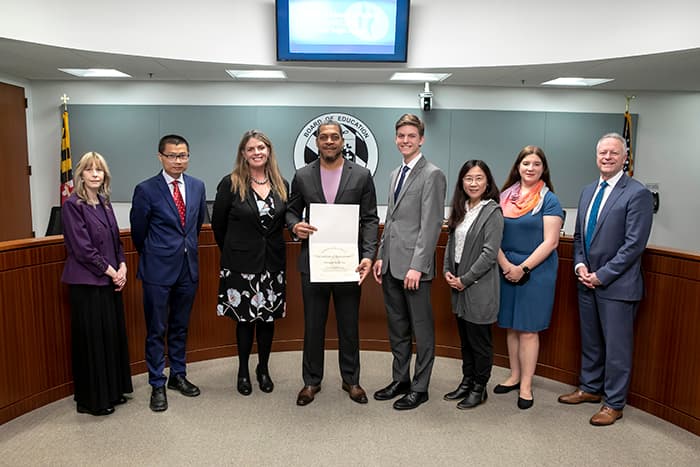 The Friends of Education Award was established in 2001 to salute exemplary volunteer contributions of time and talent that directly support academic achievement and safe learning environments for the HCPSS.
More information on the Friends of Education Award, including a link to a list of previous award winners, can be found on the HCPSS website.