Primary Talent Development and Instructional Seminars: Gifted and Talented Opportunities for All
November 15th, 2021
Looking for ways to enable your elementary or middle school student to develop new skills and learn about topics they are interested in and excited about?
Good news, says Debbie Blum, HCPSS' Coordinator of the Gifted and Talented (G/T) Education Program: whether your child just started kindergarten or is in the midst of eighth grade, they have access to G/T programs designed to extend and enrich their educational experience.
Such opportunities are available starting in kindergarten, when all students participate in Primary Talent Development (PTD). This program, which is also provided to first-grade students, consists of eight lessons delivered over the course of the school year. Taught by G/T Resource teachers, the lessons are designed to help students develop analytical and creative thinking skills and strategies. The lessons – which often include reading and discussing a story and creating a related project employing specific thinking strategies – also identify those students who could benefit from additional enrichment activities and differentiated instruction.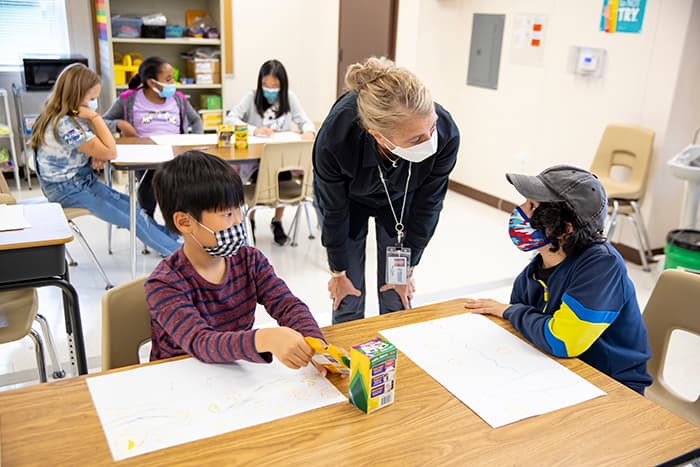 "It's so much fun to teach these lessons and see how different students respond," says Kelly Fleck, a G/T Resource teacher at Phelps Luck Elementary School. "Some will make incredible connections to the stories we read; others reveal that they have a knack for abstract thinking; others will discover they have a passion and talent for art."
Discovering and fostering talent is one of Fleck's favorite aspects of PTD. "We help kids uncover and unlock interests and talents that they didn't know they had," she says. "As a result, we help children shine in new ways–and we help kids who may have challenges in certain areas to see that they are stand-outs in others."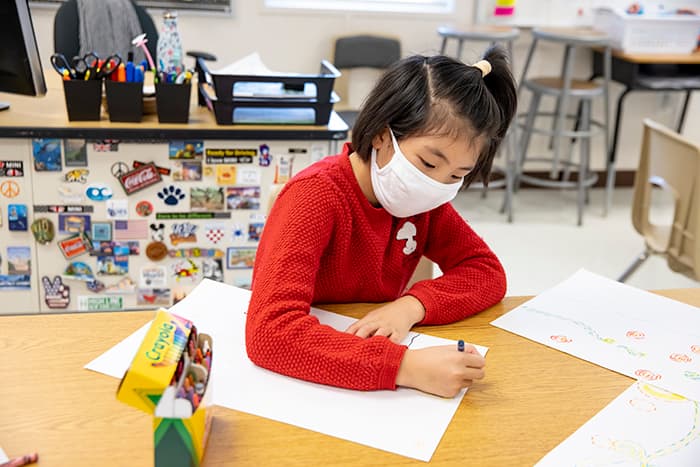 G/T Instructional Seminars offer similar opportunities for students to explore and excel in areas outside of the standard curriculum. Available to all interested students in grades 2-8, seminars cover a wide range of topics, from art and engineering to code breaking and debate, that can vary from year to year, depending on the needs and interests of the school community.
"There are so many great aspects of G/T seminars," explains Mark Dunbar, the G/T resource teacher at Murray Hill School. "For one, we have so much flexibility in what we teach and how we teach. If there's huge interest in math one year and photography the next, we can tailor our seminar offerings accordingly."
Plus, Dunbar says, students can participate in seminars with any level of skill and experience.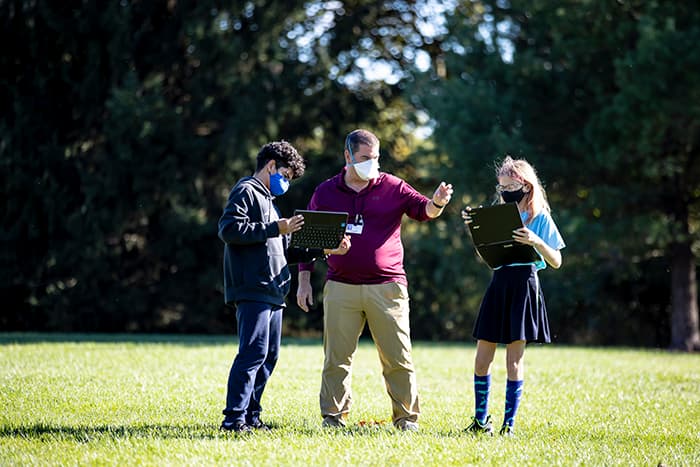 "We welcome you with whatever knowledge and skill level you possess. All we ask when you sign up for a seminar is that you have an interest in the seminar topic and are ready to work with students who share your interest."
Because they are not graded, G/T seminars also provide students with unique opportunities to try something new, without worrying about the impact that doing so might have on their grades.
"Although students in seminars typically produce a culminating project, they don't receive a formal grade," explains Dunbar. "That is hugely freeing for students, because it means that they can experiment and take risks and see what happens. If something doesn't turn out as they had expected, the student learns from the experience and comes away better equipped to tackle the next challenge they encounter."
Dunbar says that students also learn valuable – and transferable – skills through their participation in G/T seminars.
"Seminars are hugely collaborative," he explains. "Students work together to figure things out and help each other succeed. In the process, they learn about leadership, teamwork, research, time management and many other skills that help them not only with their seminar work, but in their other classes."
Ultimately, Blum says, both PTD and G/T seminars are designed to give all students opportunities to "explore, experience, grow and create."
She adds, "Through these offerings, we are giving students avenues to learn about topics they may not otherwise have the opportunity to learn about–and to make important discoveries about their own interests and abilities."
Families are encouraged to contact the G/T Resource Teachers for information about PTD and G/T Instructional Seminars at their child's school. Additional information about HCPSS' G/T program is available online.