Meet Our New 2021-2022 Principals
October 13th, 2021
HCPSS welcomed six new principals at the start of the school year. Each one brings a different set of experiences to the job, but they all share a passion for serving their students, staff, and communities. Each recently shared their impressions on what sets their school apart and what is most exciting and inspiring about being its principal.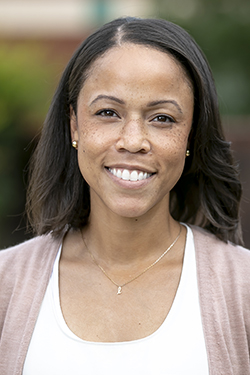 Lauren Beaman, Ilchester Elementary School
Ms. Beaman was a student in Howard County at Dasher Green Elementary, Owen Brown Middle and Oakland Mills High School. She worked as a teacher and instructional team leader at St. John's Lane Elementary, teaching second and fifth grades before being promoted to AP. She next worked as an AP at Triadelphia Ridge Elementary School and most recently at Swansfield Elementary School.
Why IES is special: "Ilchester is celebrating its 25th anniversary this year and it is a great opportunity to celebrate the unique and wonderful students, staff, and families that have been a part of this community over the years."
Why she's inspired: "I am most excited about continuing to get to know the students, families, staff, and community members over the course of the school year."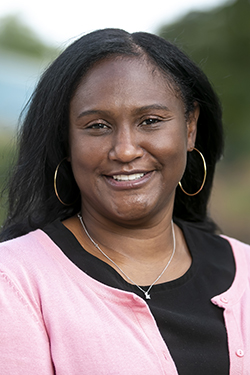 Regina Coleman, Oakland Mills Middle School
Ms. Coleman is a graduate of Oakland Mills High School. She spent the first 11 years of her teaching career positively impacting elementary students at Talbott Springs, Clarksville and Atholton elementary schools. The last 16 years of her career she has been teaching and serving as a leader at Lake Elkhorn and Oakland Mills middle schools.
Why OMMS is special: "Oakland Mills Middle School is unique because of our amazing students, staff and parents, who bring love, energy, kindness and compassion into our building. The energy, the love and their kindness is so infectious! I am so grateful!"
Why she's inspired: "I am excited about witnessing staff and students create change and promote kindness, empathy and friendship among our school community."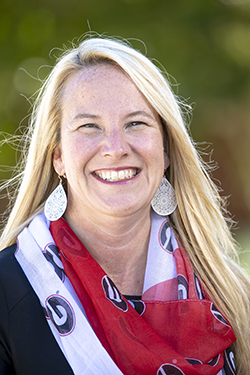 Shawn Hastings-Hauf, Glenelg High School
Ms. Hastings-Hauf began her career in education as an English teacher at Adirondack Senior High School. Upon relocating to Maryland, she worked at Centennial High School, serving first as an English teacher before being promoted to assistant principal (AP). Her leadership journey has taken her to Long Reach High School, Howard High School, Bonnie Branch Middle School, Marriotts Ridge High School and now Glenelg High School.
Why GHS is special: "Glenelg is a school and community that is rich in relationships and tradition. Each and every day I am impacted by the commitment and support our teachers bring and the enthusiasm and drive that our students offer. Our outstanding community serves as our backbone. They embrace the school and support us in our efforts academically, athletically, artistically, and socially.
Why she's inspired: "I'm excited to have found a school that matches my energy level and commitment both to academics and social connections. I hope to create a shared vision for students, staff and community here at Glenelg. Within that vision I hope that each stakeholder finds their 'place.' Our focus this year is connection, and that is where my energy comes from, connecting with others. I hope that within our vision we see how important each and every one of our connections are and that we empower ourselves to utilize and build upon them to be the best Glenelg we can be."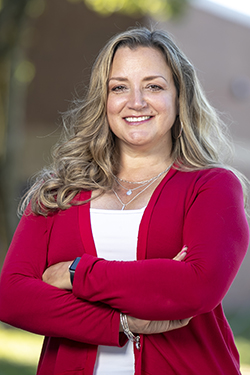 Patricia Lannon, Guilford Elementary School
Ms. Lannon taught 1st grade for three years at Clemens Crossing Elementary School and then worked at Ilchester Elementary School for seven years teaching 2nd and 5th grade, while also serving as a team leader. She has been an AP for the past 14 years, serving at West Friendship, Stevens Forest and Pointers Run elementary schools, and most recently, Guilford Elementary School.
Why GES is special: "Our history makes us the most unique school in the county. Our school opened in 1876 as Old Guilford School and was just a one room schoolhouse. In the 1920s it became the Guilford Colored School and finally in 1954 we became Guilford ES."
Why she's excited: "There are not enough words! I think the thing I am most excited about is working together with staff and the community to ensure that we make the greatest impact on our students.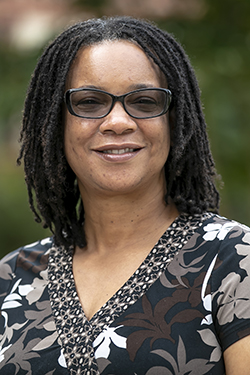 Aricka Porter, Bellows Spring Elementary School
Ms. Porter spent eight years as a classroom teacher in Montgomery County Public Schools and served one year as an AP in Monterey Peninsula Unified School District in California. She was a consultant for two years with the New Teacher Center at UC Santa Cruz, supporting school districts with new teacher support programs. She served as an AP for six years and as a principal for nine years at Baltimore County Public Schools.
Why BSES is special: "It's difficult to say what makes my school unique…different from the rest…as I am still learning. I can say that the commitment of the team of educators at Bellows inspires me daily."

Why she's inspired: "I am excited to do my best to serve and support my team and school community."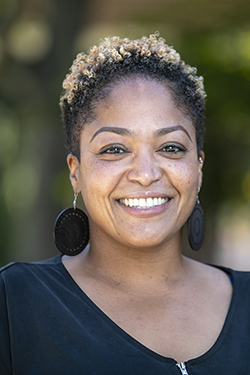 Danielle Shanks, Bryant Woods Elementary School
Ms. Shanks has been a part of the Howard County Public School System for 19 years. She began her teaching career at St. John's Lane Elementary School where she taught third grade. She continued her teaching journey at Swansfield Elementary School and later moved to serve as AP at Forest Ridge Elementary School. She began serving at Bryant Woods Elementary School in 2018 as AP.
Why BWES is special: "I always describe BWES as small and mighty! We take a village approach to educating children. Our teachers and staff greet students out on the playground every morning with a promise of a safe and nurturing learning environment."
Why she's excited: "I am inspired by the Les Brown quote, 'when your why is big enough, you will find your how.' At BWES, I am blessed to lead a staff and community who all believe in a common 'WHY' – providing opportunities for children!"