HCPSS Secondary Mathematics Coordinator Honored with National Mathematics Leadership Award
April 26th, 2021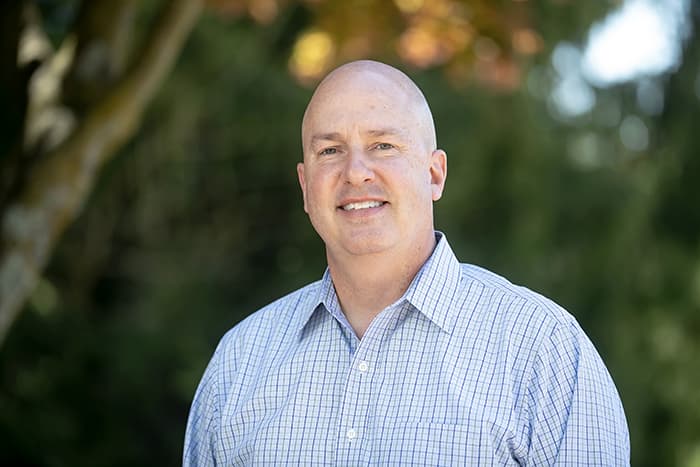 HCPSS Coordinator of Secondary Mathematics Jonathan (Jon) Wray was recently recognized with the highest national honor for mathematics education leadership, the 2020 Ross Taylor / Glenn Gilbert National Leadership Award. NCSM, a mathematics education leadership organization, presented Wray with the prestigious award at a virtual ceremony on April 25.
As a recipient of this award, Wray is recognized for his significant contributions to mathematics education, concern for his fellow educators, self-reflection and continuous growth, and understanding of mathematics education issues.
A graduate of Oakland Mills High School, Wray has served HCPSS for 29 years. Wray is a leader in mathematics education and co-author of several books, including the award winning and educational best seller, "The Formative 5, Every Day Assessment Techniques for Every Math Classroom."
Wray has served as an elected member of the National Council of Teachers of Mathematics (NCTM) Board of Directors and is past president of both the Association of Maryland Mathematics Teacher Educators (AMMTE) and the Maryland Council of Teachers of Mathematics (MCTM).
Wray's previous honors include MCTM's Outstanding Teacher Mentor Award and Howard County's Outstanding Technology Leader in Education by the Maryland Society for Educational Technology.
His professional interests include: leadership roles of mathematics coaches/specialists; teacher collaboration; effective and engaging teaching and learning strategies; instructional uses of digital tools; and taking on issues related to access, equity and student empowerment in mathematics education.
NCSM is a mathematics education leadership organization that equips and empowers a diverse education community to engage in leadership that supports, sustains, and inspires high quality mathematics teaching and learning every day for each and every learner.
Wray will be recognized for earning the 2020 Ross Taylor / Glenn Gilbert National Leadership Award at the April 29, 2021 HCPSS Board of Education meeting.