School Technology and Library Media Staff Lead the Way to Virtual Learning Success
August 24th, 2020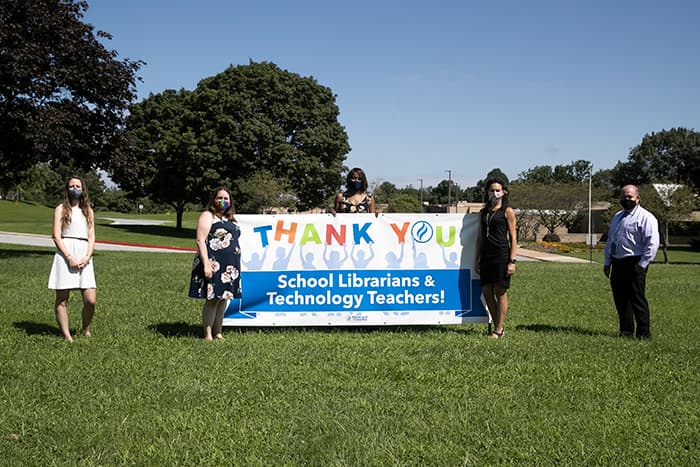 As HCPSS transitioned to virtual learning last spring, Howard County technology teachers and library media specialists across the school system went above and beyond to support academic success.
"Now more than ever, we see the need for someone who can provide best practices on the various ways to use technologies," said HCPSS Coordinator of Instructional Technology Julie Wray. "Our technology teachers and library media specialists are the leaders in showing us not just the how but why we can use different digital tools to offer learning options for students."
The highlighted staff below represent how all HCPSS technology teachers and library media specialists collaboratively worked together, and served as liaisons between schools and their families to enable the creation of engaging virtual lessons, answer technology questions, and continue building community for students.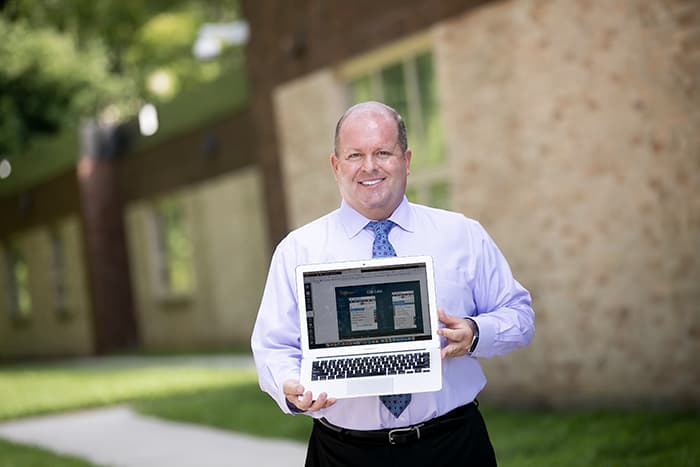 Technology teachers and library media specialists have been critical in providing professional learning on how to integrate digital tools for virtual lessons. With Canvas completely new for elementary teachers, Stevens Forest Elementary School Technology Teacher Brian Smith was invaluable in supporting his teaching colleagues with the resources they needed to conduct classes on Google Meet, create videos and more.
Staff in both roles also taught students how to use a wide range of digital platforms and developed engaging distance learning activities. West Friendship Elementary School Technology Teacher Tracey McKnight challenged her students to use the engineering design process to build games out of objects in their homes, then share their projects on the video-sharing tool Flipgrid. Bushy Park Elementary School Library Media Specialist Christine Carey had her students design their own "how-to" books and take a virtual field trip to explore space.
Technology teachers and library media specialists also served as the reassuring point-of-contact for families struggling with technology issues. Clemens Crossing Elementary Technology Teacher Rachel Gelinas has been commended not only for providing resources and ideas for staff and the technology teacher community, but also for supporting parents and students with troubleshooting tips.
The two roles were also critical in supporting student well-being by enabling students to virtually see each other socially and continue exploring interests. For example, Oakland Mills Middle School Library Media Specialist Jennifer Hamiliton took her Dungeons and Dragons student club digital, meeting regularly with 20 kids for a total of 21 gaming sessions.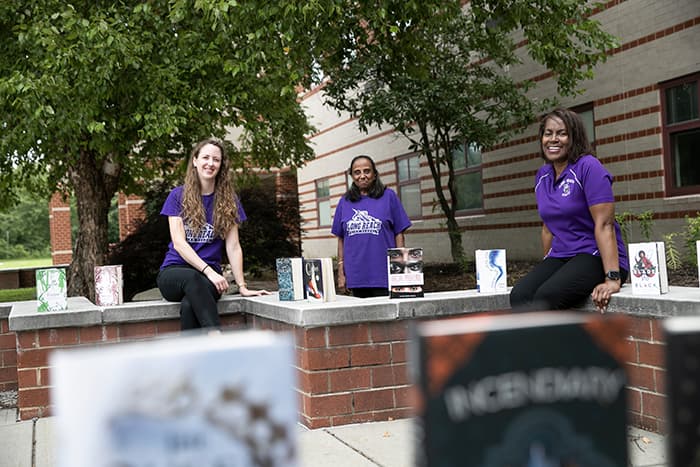 The Library Media team at Long Reach High School, with Jill Lee, Lolanda Lipscomb and Shashikala Srinath, put together short virtual books talks on what they were reading and bought more ebooks for the school to encourage their students to continue reading. HCPSS Coordinator of Library Media Melissa Daggett explained, "A library is just a room with books, but a school librarian makes the place come alive. With virtual learning, our library media specialists broke down the walls to make sure all HCPSS kids could access their library outside the building as well."
Technology teachers and library media specialists will continue to play an important role this fall, with a focus on teaching, working on instructional materials and resources, and supporting students and teachers.