Superintendent Presents 2020 State of the Schools
January 21st, 2020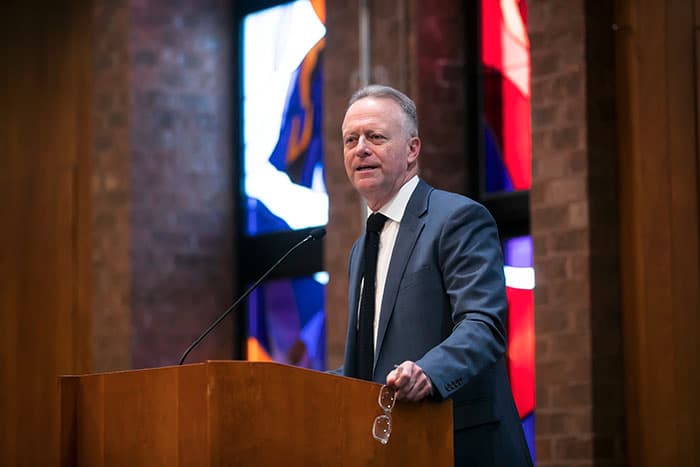 On January 16, Superintendent Michael J. Martirano presented the State of the Howard County Public School System at an event hosted by Bright Minds, HCPSS' educational foundation, which supports students and schools. Dr. Martirano celebrated accomplishments by teachers and staff, and detailed the collective work occurring to fulfill the targeted outcomes of HCPSS' equity-based Strategic Call to Action.
Dr. Martirano covered HCPSS' priorities to develop and implement a birth-to-12 continuum, aimed to ensure that 100% of Howard County students earn a high school diploma and are prepared to enter life after high school. The school system continues its focus on key areas that include special education, personalized learning, well-being and mental health, restorative practices, and student voice. He was preceded by Teacher of the Year Greg Murach, who shared the impact that Bright Minds Foundation has had on many of his students by providing laptops to enhance their learning and prepare them for college and careers. Reservoir High School senior and Student Member of the Board, Allison Alston, also spoke to the 160 business leaders and community members in attendance about the impact of educators from a student's perspective.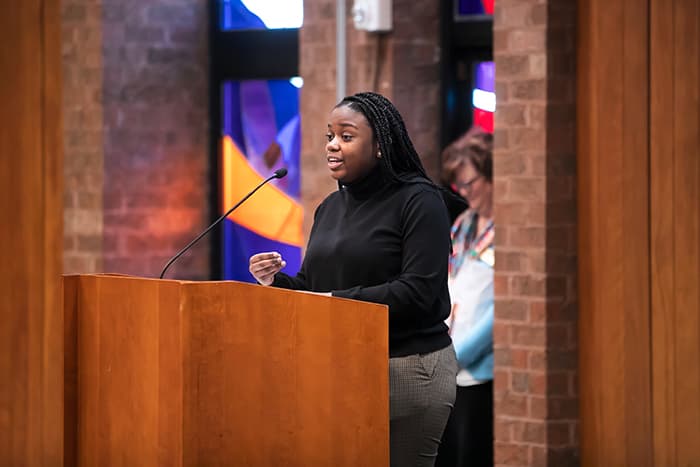 HCPSS has embedded equity into every major undertaking, including the completion of the largest redistricting process in Howard County's history, the advancement of the proposed Capital and Operating budgets, and finalizing a plan to eliminate the Health Fund Deficit. These four areas are inextricably linked and augmented by current initiatives in restorative practices; supporting children and families struggling with poverty, mental illness and other needs; and other priorities.
Dr. Martirano also celebrated HCPSS' many accomplishments, including Howard County's 92% graduation rate, which continues to be the highest in the state among large districts. At the same time, the Superintendent noted that some student groups lag behind their peers, and re-emphasized the importance of focusing on equity to bridge the gap for children at risk of falling behind, beginning at birth.
In closing, Dr. Martirano thanked Bright Minds Foundation for their partnership and lifted up two initiatives that have a tremendous impact on many HCPSS students and families. Read with Me, a program that provides one book a month to children from birth to age five, helps to ensure that children enter school ready to succeed. The program has grown countywide this school year, with more than 960 Howard County children having received free books to build a home library. Additionally, 85 JumpStart dual enrollment students have received scholarships from Bright Minds Foundation to help cover the cost of their books and course fees when taking classes on the Howard Community College campus. The average investment per student last school year was $310.
The school system and Bright Minds have worked in close partnership for many years to support Howard County public school students, staff, and teachers. Bright Minds programs help drive education innovation, increase equity and access, and provide students skills for life. Because of this shared commitment to these goals, both entities are exploring ways to enhance this partnership to build on the great work that has been done and enable the educational foundation to help many more students.
On January 14, Dr. Martirano provided a preview of the State of the Howard County Public School System to the Board of Education, which can be viewed online.