Building Friendships Through Folly Quarter's Lunch Buddies
October 25th, 2019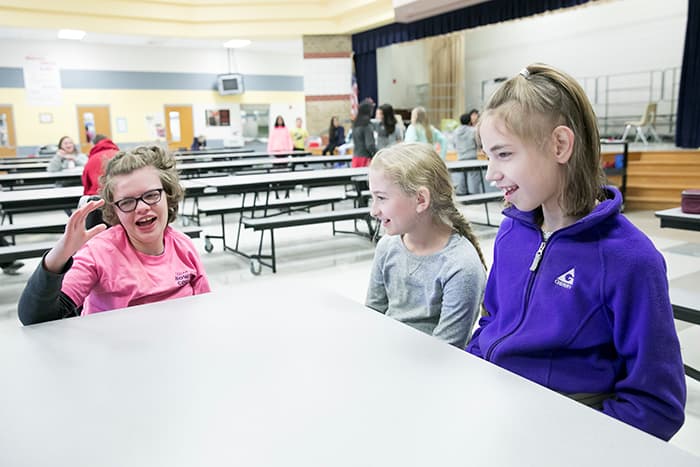 Eighth grader Katie Wade's transition to Folly Quarter Middle School a month ago was made easier because she regularly has lunch, recess and chorus with friends, including her "favorite best friend Bella." She met her friends through Falcon Lunch Buddies and Falcon Friends afterschool activities, two school programs that pair Academic Life Skills (ALS) students with peers.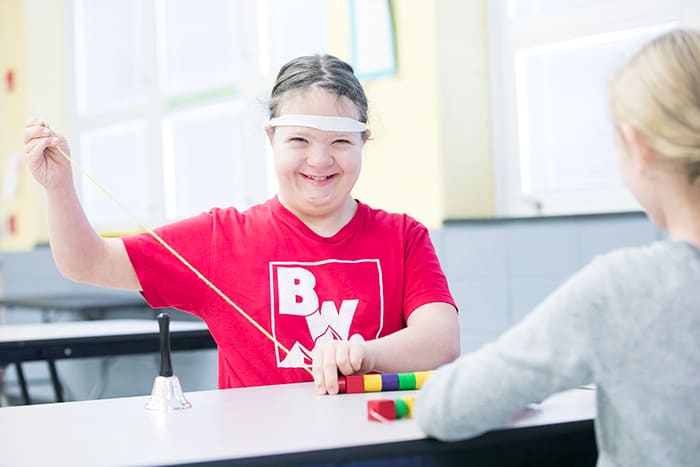 New this year, Falcon Lunch Buddies happens every day, ensuring the four ALS students are fully included in the cafeteria and recess. The voluntary program encourages the students to have genuine conversations and connections in an informal setting.
"Falcon Lunch Buddies does wonders for students with disabilities and their peers. Everyone becomes a better person because it teaches compassion and kindness. I hope the program encourages lifelong friendships, and I hope it continues to grow," said ALS teacher Courtney Visco. The two Falcon programs now include more than 50 peers.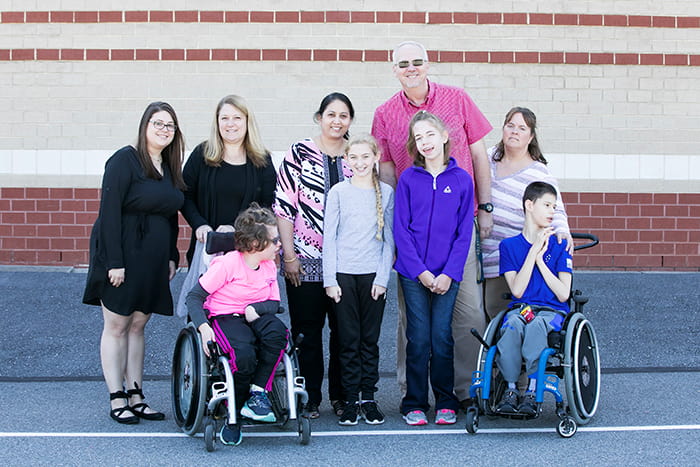 The mother of a sixth grader with special needs believes the Falcon programming is a "real motivating factor for my daughter to go to school. Middle school can be a tough transition, but the students want her to be included. It makes her feel important." Her daughter has become especially close with sixth grader Katie Remines, a peer in the program, and they now spend time together outside of school as well.
In return, Remines described Falcon Lunch Buddies as "a lot of fun. I've learned friends can be anyone. I've also learned how to persevere more by watching my friends. It helps me believe in myself more."
ALS staff continue to raise awareness and develop additional inclusive opportunities through lessons with peers, professional development and more. These efforts align well with Folly Quarter's focus areas of "connected," "collective" and "community" this school year.