Guest Voices: Learning and Leading with Equity through Curriculum and Instruction By Bill Barnes
November 4th, 2019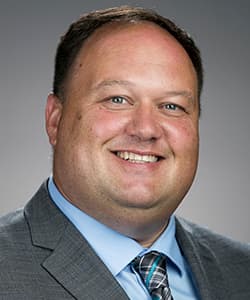 As HCPSS Chief Academic Officer, Bill Barnes oversees shared accountability, curriculum and instruction, special education and student services. Barnes previously served at HCPSS as the Director of Secondary and Pre-K–12 Curricular Programs, and as Coordinator of Secondary Mathematics. He also was a Team Leader and Teacher in Baltimore County schools. Here, he shares how the work of the Department of Curriculum, Instruction and Assessment is critical to fulfilling the HCPSS mission: ensuring the academic success and social-emotional well-being for each student in an inclusive and nurturing environment that closes opportunity gaps.
Throughout the 25 years I have worked in public education, I have been fueled by a desire to provide the same educational opportunities to the students in my care that had been afforded me. As a child of poverty and abuse, I sought safety in my school, finding sanctuary in classrooms and looking to my coaches and teachers for protection. In my current role as Chief Academic Officer, I am charged with providing that same level of safety, sanctuary and protection for each of the 58,000 students in our school system, and designing systems that lead to their academic success.
Each day when I wake up, I think, "Today, I need to work to ensure that each and every child is gaining the skills, knowledge and confidence so that they can graduate or earn a certificate with their dreams intact." I am excited to be leading in this moment and time because HCPSS is committed to an agenda of equity. That means we are taking responsibility and ownership of our current state and committing to actions that will lead to an improved state.
Access Leads to Opportunity
"EQUITY is providing the access, opportunities and supports needed to help students, families and staff reach their full potential by removing barriers to success that individuals face. It does not mean equal or giving everyone the same thing."
– HCPSS Definition of Equity
Critical to ensuring an equitable experience for all children is the design of systems and structures that increase students' access to rigorous programs that are aligned to their interests. The experiences gained in these programs provide students with skills needed for success after high school and lead to opportunity.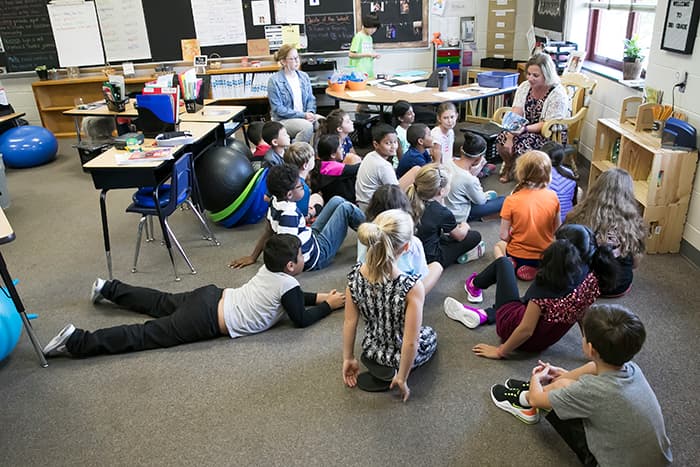 So, you might be wondering, "Is HCPSS achieving its ambitious goal for access and opportunity for all students?" The answer is "no." When we examine course enrollment, we see that students who are African American, Hispanic, receiving special education services, and/or receiving free and reduced meals, are not accessing rigorous courses at proportional rates. And this is a problem that must be solved.
But helping traditionally underrepresented student groups gain access to rigorous courses is not the same thing as ensuring their success once enrolled. Equally important is ensuring that daily classroom instruction is steeped in a culture of inclusivity and acceptance. This is a second problem that must be solved.
Over the past three years, department leaders have worked obsessively to remove structural barriers to access and have taken several critical actions:
Eliminated all unnecessary prerequisites for courses that had historically proven to exclude underrepresented student populations.
Eliminated low-level courses that had delayed high school graduation for some students, and sent others to college needing remediation in English and/or math.
Established more inclusive access to gifted and talented programming.
Developed accessible and affordable dual enrollment course pathways.
Adopted a consistent, district-wide early reading program and interventions, which include phonemic awareness development.
Culturally Responsive Instruction
We use the "mirrors and windows" metaphor to describe how we want children to experience the curriculum. During a lesson, we want children to see themselves as they do when they look in a mirror, and to "see others" as they do when they look through a window. We want them to feel connected to the coursework and engaged in learning experiences that help them understand others' cultures, perspectives and beliefs.
Over the past several years, department leaders have worked obsessively to ensure that the classroom experience is rigorous and reflects the rich diversity of our community. Here are a few celebrations of their work:
Increased, dramatically, the diversity of texts that appear in media centers, classrooms and curriculum.
Incorporated in the curriculum instructional strategies that are aligned to research-affirmed, universal design principles.
Trained teachers and school administrators in delivering research-based first instruction and teaching controversial issues.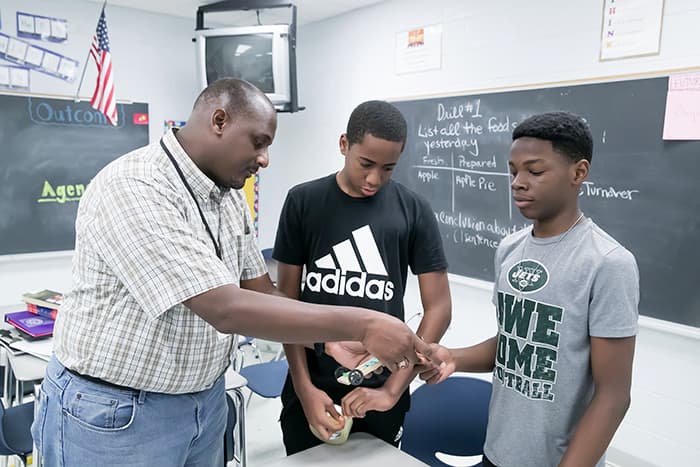 Our Charge
We take pride in our progress thus far and our commitment to the equity agenda. And yet, it is important to know that we are not yet satisfied. We will be satisfied when the demographics in advanced course enrollment reflect the overall demographics of the school. Similarly, we will be satisfied when the proportion of students disciplined reflects school demographics. We will be satisfied when each and every child is achieving at high levels, and when each and every child graduates or earns a certificate with their dreams intact.
We will not be satisfied until our children understand the institutional systems and structures that serve to oppress or exclude, and until they use that understanding to build better systems. We will not be satisfied until our school system is truly "great" for each and every child.
Right now, there are children in Howard County that are counting on us to remove barriers to access. They are counting on us to provide the opportunities and supports they need to succeed. Please join me in working to provide an equitable learning experience for each and every student. Speaking from first-hand experience, our students' futures depend on it.