HCPSS Student Named Co-Champion of National Spelling Bee
June 18th, 2019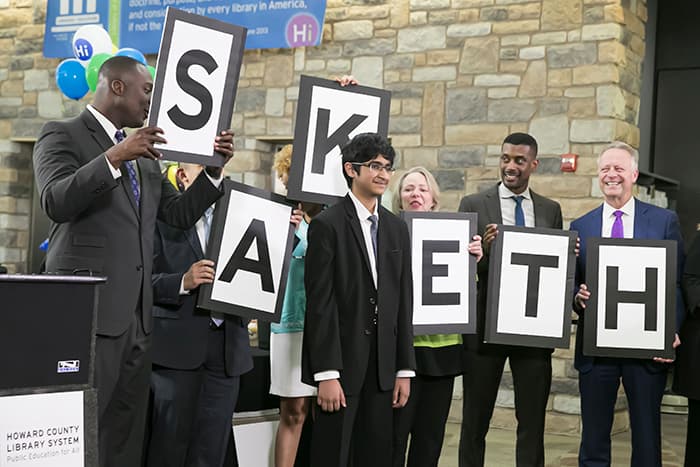 Howard County recently celebrated Clarksville Middle School eighth grader Saketh Sundar's historic win in the Scripps National Spelling Bee. After 20 rounds and correctly spelling the word "bougainvillea," Sundar was named one of eight co-champions. Local recognition events were hosted by the Howard County Library System, which sponsored his spelling bee participation, and his current school, Clarksville Middle.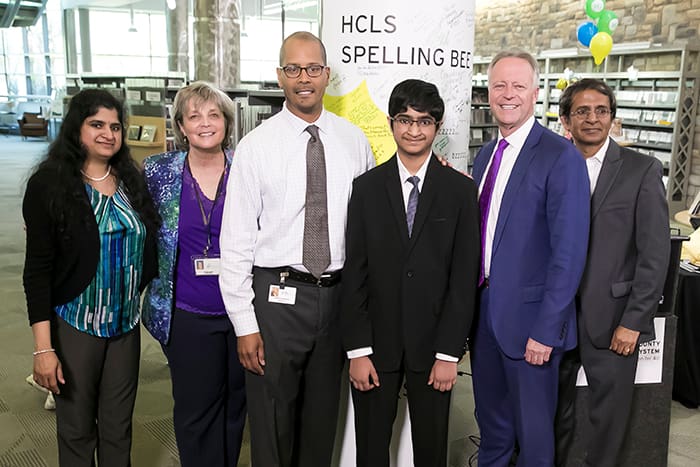 Throughout the year, 11 million students across the country participated in school, local or regional bees, vying for a spot at the national level. Three additional HCPSS students participated in the national spelling bee: Teresa Cherian, Bonnie Branch Middle School sixth grader; Michael Kittredge, Murray Hill Middle School seventh grader; and Veer Tuliani, Folly Quarter Middle School seventh grader.
Sundar has participated at the national spelling bee four years in a row, tying 19th last year, and placing 12th in 2017 and 46th in 2016.