Guest Voices: Looking Ahead with Early Childhood Programs
January 31st, 2019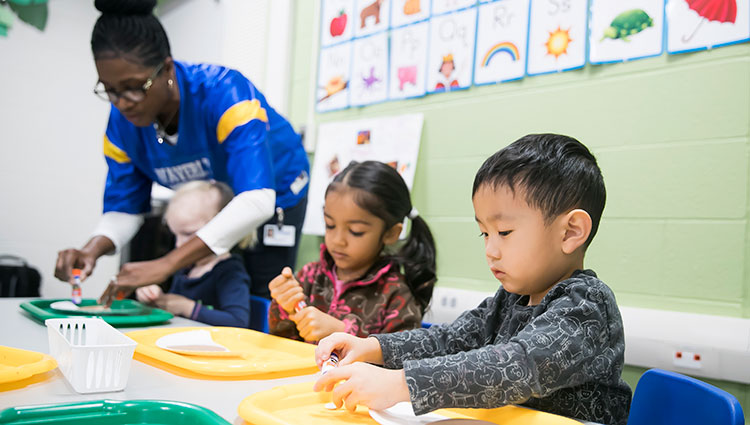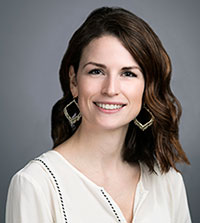 HCPSS' new Coordinator of Early Childhood Programs, Amy Raymond, has dedicated her career to early childhood education, both in the classroom and the curriculum office, as she's worked to cultivate joyful learning experiences for children's first school years.
The HCPSS Early Childhood Programs office supports pre-kindergarten and kindergarten, and collaborates with community partners to support children from the time they are born. Here Raymond answers some questions on what early childhood programming entails and its increasing importance in Howard County.
What is your philosophy for early childhood education?
I believe all children and families should have positive and collaborative experiences to start their school careers. We value parents as a child's first teacher, so we welcome families to be involved in the learning process. It's important for children to feel comfortable and trust us, so we can work together in shared learning goals.
How does early childhood programming fit in with HCPSS' Strategic Call to Action?
We want all children and families to have the tools they need to begin kindergarten, to be ready to learn and to be successful. Research on brain development shows that readiness begins at birth with positive family experiences, so we focus on birth to age 5. School readiness, which is a goal of the Strategic Call to Action, includes focusing on the whole child, so we want to capitalize on that for children and their families.
What does your office offer families as they prepare for kindergarten?
The Office of Early Childhood Programs and county partners are continuously looking for ways to expand access to high quality experiences for the county's children and families prior to beginning school. We work with the Howard County Early Childhood Advisory Council to support the early learning initiative, Launch into Learning. Launch into Learning complements the ReadyRosie, Read With Me and Talk With Me initiatives.
ReadyRosie, available to every Howard County family, demonstrates how to make every day experiences, such as tying shoes or climbing a ladder, into learning experiences. This year, we launched Read With Me as a pilot program that provides a book per month to families of young children at six schools and their surrounding communities. Currently, 218 children are enrolled, and we anticipate a large increase as the program just doubled the participating school areas. Talk With Me is designed to support children's brain development by promoting positive verbal interactions between parents, caregivers and babies. Furthermore, our HCPSS website offers school readiness information for families of children 0-3 and 0-5.
HCPSS offers half-day and some full-day Pre-K programs to children who meet eligibility criteria. Regional Early Childhood Centers provide special education services for preschoolers with disabilities in classes that also include children who do not have disabilities through the Learning Together Program.
HCPSS, individual schools and the Howard County library host readiness events throughout the year for families to acquire the tools to register for kindergarten and become members of our school communities.
What is your goal for Early Childhood Programs?
The goal is always to expand early childhood offerings and to increase kindergarten readiness outcomes for all children entering HCPSS because we understand that a positive start to school is predictive of later school success.
This includes utilizing the Preschool Expansion Grant to expand access to full day Pre-K at three elementary schools, and the Judy Center Partnership in Howard County to provide Cradlerock Elementary attendance area children 0-5 and their families with play groups, parenting programs, family engagement, adult education and more. We also seek grant funds to support early care and education providers with professional learning and coaching.
As for readiness, we're proud that our Kindergarten Readiness Assessment scores have been improving each year. In school year 2018-2019, 56 percent of Howard County children assessed through a sampling of our population were considered "ready" for kindergarten. This is compared to 54 percent in 2017-2018 and 50 percent in 2016-2017.