Promoting School Readiness By Learning Together
November 29th, 2018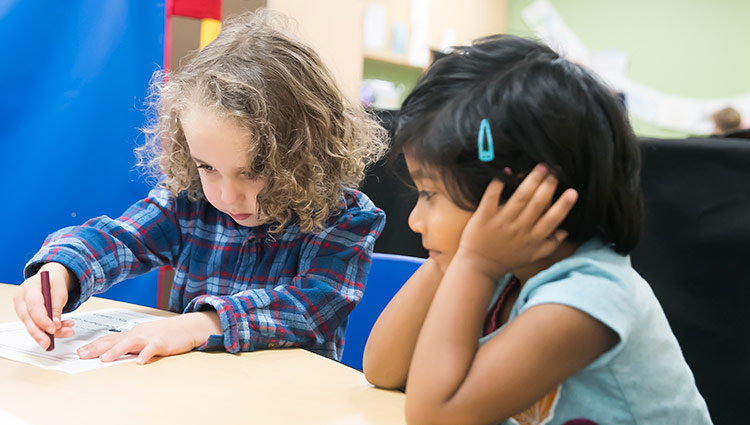 HCPSS' Learning Together Program helps develop kindergarten readiness skills for children, ages 3 and 4, with and without disabilities. The Learning Together Program has served the HCPSS community for more than 25 years, by offering young children opportunities to play and learn with each other, and benefit from a diverse and stimulating classroom environment.
The Bahhar family–whose son serves as a peer role model by demonstrating age appropriate communication and social skills–said, "The Learning Together Program has exceeded our expectations for many reasons, the least of which is how normalized everything is for our son. At age 3, he sees no difference between himself and the students with disabilities."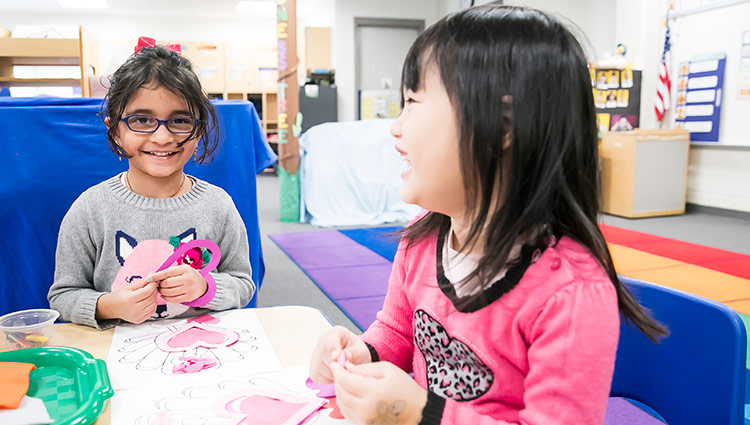 Learning Together exemplifies HCPSS' efforts to celebrate diversity and inclusion of all students of all abilities. Jennifer Harwood, HCPSS coordinator of Early Intervention Services and parent of two peers, said, "It is our belief that providing all children with an inclusive, supportive and natural learning environment boosts school readiness for all students. It provides a platform for conversations and actions around inclusion, diversity and acceptance in a manner that feels safe and typical."
The Bahhar family agrees: "Instilling acceptance and understanding at this young age, along with the values we stress and encourage at home, is helping to set our son up to be a respectful and thoughtful person."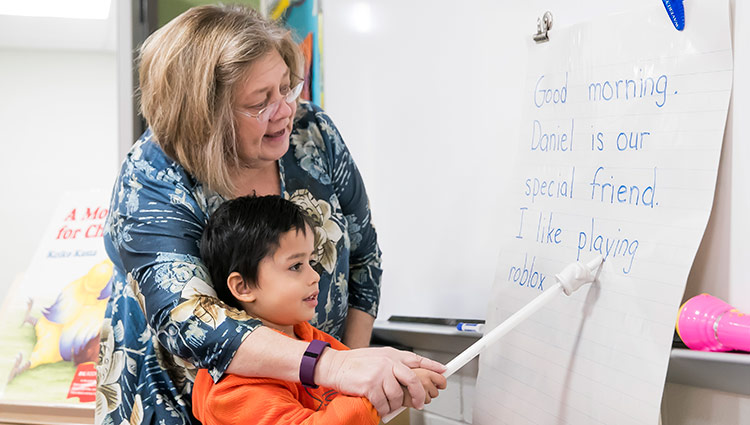 Learning Together is one of several offerings through the school system's Regional Early Childhood Centers (RECC), which provides a variety of preschool special education programs within nearly half of HCPSS elementary schools. This year, the school system is serving approximately 550 preschool children with disabilities and 400 peers.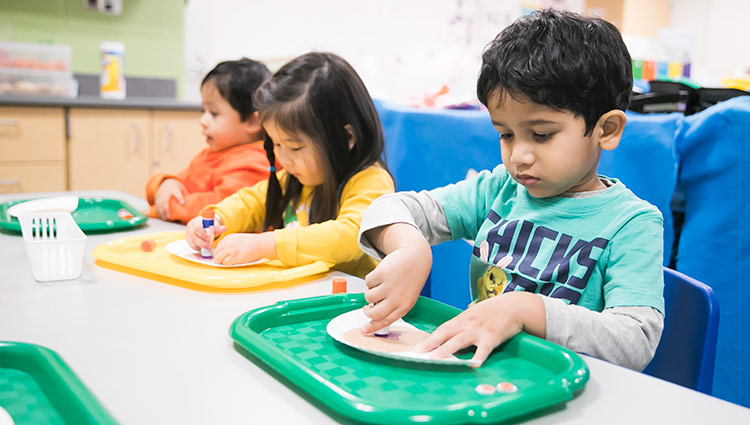 For more information on preschool special education programs, visit Early Intervention Programs and Services or call the Office of Early Intervention Services at 410-313-7017.