Glenelg's Wande Owens Breaks 28-Year-Old Howard County Career Rushing Record
October 24th, 2018
On October 19, 2018, during its Friday night game against River Hill High School, Glenelg High School running back Wande Owens took a handoff up the middle where he found open field, cut hard left and evaded potential Hawk tacklers on his way to a 25-yard gain. The first down was a significant gain in what was a physical back-and-forth contest where open field was tough to find. After a hand up and a few fist bumps, the play appeared to be nothing out of the ordinary. Except it was anything but ordinary.
Somewhere between his hard cut left and eventual tackle, Glenelg senior Wande Owens broke the Howard County all-time career rushing record – one that had stood for 28 years.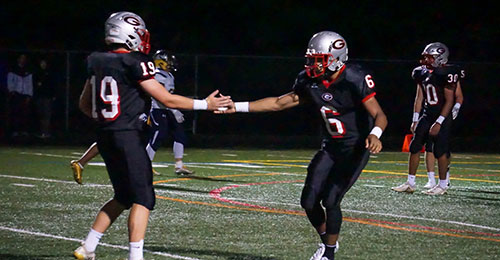 "It is an amazing feat that I never envisioned myself accomplishing," said Owens after the game. "I couldn't have done it without the support from parents, coaches, friends, and family from over the years."
The previous record was set by Wilde Lake running back, Raphael Wall, who finished his high school career in 1990 with 5,095 rushing yards.
"Raphael was such an explosive runner and we had a very balanced team," recalled Wilde Lake's head coach Doug Duvall. "I have followed Wande and he is a very fine running back."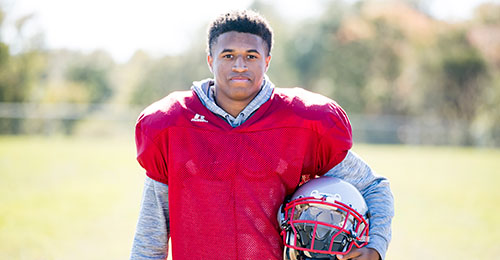 Owens will graduate from Glenelg this spring and attend Yale University in the fall. However, his mind is not yet on the Ivy League's Connecticut campus, but still focused on what he can accomplish at Glenelg.
"We've had a special season so far. One of my goals is to bring home the first state championship in school history," said Owens. "Since I was young, one of my goals has been to play college football, and having the opportunity to play at Yale is surreal."
Glenelg head coach Butch Schaffer reflected on the "tremendous accomplishment" that he witnessed and attributed it "to all the hard work, commitment and dedication he has put in over the last four years. I'm extremely proud of everything he has done in the classroom, on the field, and around our community."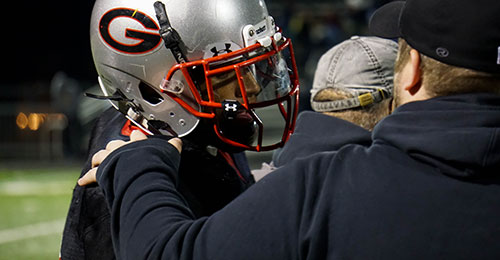 « Food and Nutrition Services Director Honored for Helping to Erase Food Insecurity