Ballet Mobile Partnership Provides Work Readiness Opportunities for Students
September 25th, 2015
Atholton High School is partnering with Ballet Mobile to provide work-training and career readiness skills for students receiving special education services. The partnership was formalized with an official partnership signing on September 28, 2015 at Atholton High School.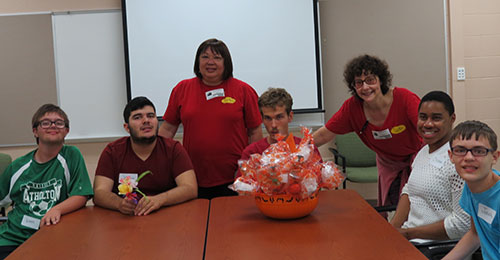 Through the partnership, Ballet Mobile representatives will assist Work Enclave students in learning the attitudes and skills necessary to work independently. Work Enclave is a supervised work training program that provides a transition step between school and independent work for students receiving special education services.
Students will learn to assemble silk flower arrangements and give-away items for Ballet Mobile to distribute to senior center and nursing facility residents across the state during its performances. In line with the HCPSS strategic plan, Vision 2018, this partnership provides personalized education experiences and supports inclusive practices and presumed competence of students with disabilities.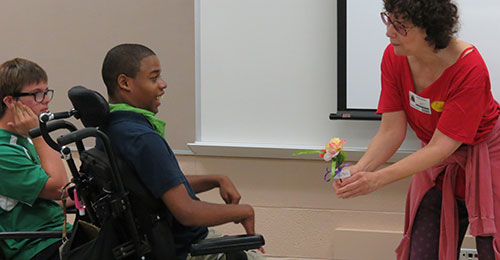 Howard County Board of Education Vice Chairman Ann De Lacy, Howard County Board of Education Member Sandra French, Atholton High School Principal JoAnn Hutchens, Transition Specialist Mary Brzezinski and Special Education Teacher Sharon Cantor will join Ballet Mobile President and Artistic Director Renée Meyer and Vice President and Treasurer Ellen Walsh to sign the formal partnership agreement at the September 28 event.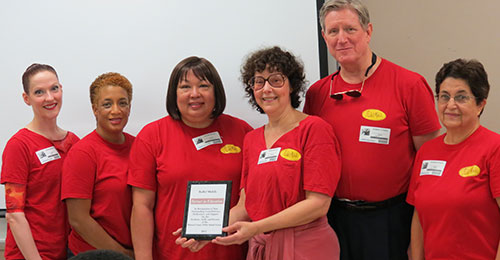 Ballet Mobile is a charitable and educational performing arts company whose mission is to serve the community. Dancers are part of the Atelier de Ballet Classique. The troupe has performed at Encore at Sunrise of Columbia, Heartlands Ellicott City, North Laurel 50+ Center, Harmony Hall, and many more local venues.
The Howard County Public School System's Partnerships Office unites businesses and community organizations with schools to enhance the educational experience. Partnerships benefit schools, businesses and the entire community by leveraging the resources of all participants. Partners may commit human or financial resources or other support.
« HCPSS Joins Alliance for Excellence in School Budgeting