Centennial HS Counselor Named Maryland High School Counselor of the Year
February 7th, 2023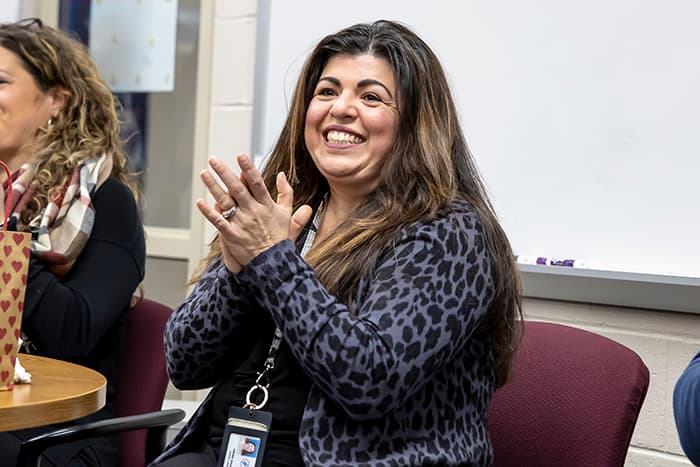 Centennial High School Counselor Irene Khaksari has been named Maryland High School Counselor of the Year by the Maryland School Counselor Association. Khaksari was selected on the basis of her outstanding leadership, collaboration, professionalism, and efforts to support students' career, personal/social and academic development.
Parents, students, and supervisors submitted letters of recommendation in support of Khaksari's nomination. In one letter, she was described as "a dependable, honest and patient mentor," who offers a safe space for her students. In another letter, a student described Khaksari as "an expert not only in ensuring that everyone is equipped with the resources to succeed, but also in instilling confidence among all students, allowing us to be independent leaders in our community." In their letter, a parent noted "Ms. Kahaksari worked tirelessly to help my son renew his confidence and emotional growth… [She] helped [him] figure out who he is and understand his value."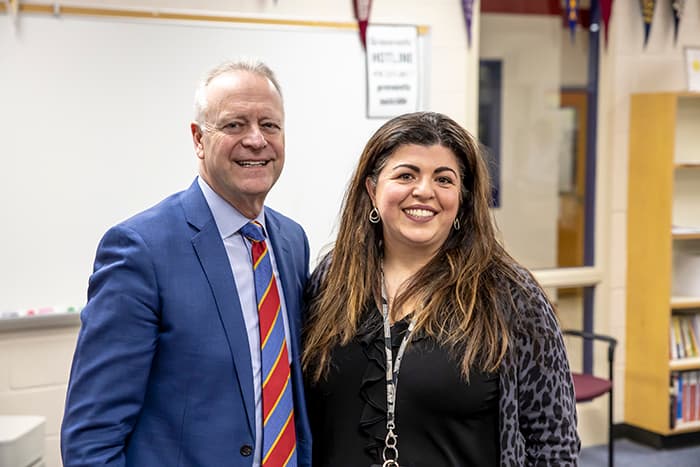 Khaksari has been a school counselor for 14 years. Her counseling career includes eight years at Wilde Lake High School and six years at Centennial High School, where she has worked since 2017. She is a National Board Certified Counselor and a member of the American School Counselor Association and the Maryland School Counselor Association.
Khaksari was recognized for her achievement on Feb. 6 at Centennial High School. HCPSS Superintendent Dr. Michael Martirano and other school and system leaders, school counselors, Khaksari's family, and others were in attendance to help celebrate.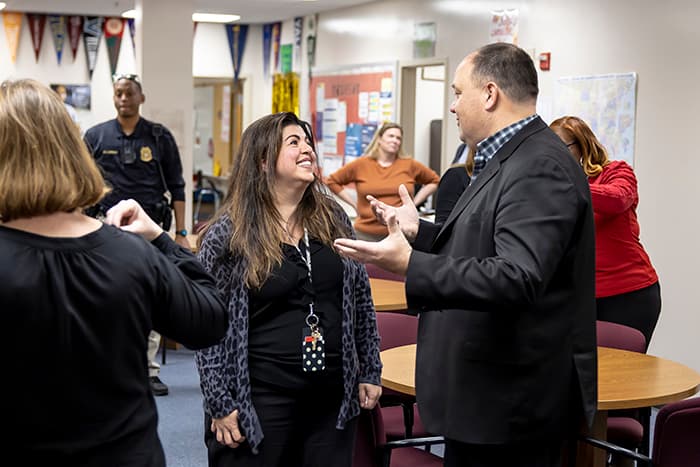 The Maryland School Counselor Association (MSCA) creates a network of support for school counselors by providing professional and leadership development, outreach, and advocacy. MSCA promotes academic, career and social-emotional maturity to ensure that all students are prepared for college and career readiness in a global society.