All-County Dance Ensemble Returns to HCPSS
February 7th, 2023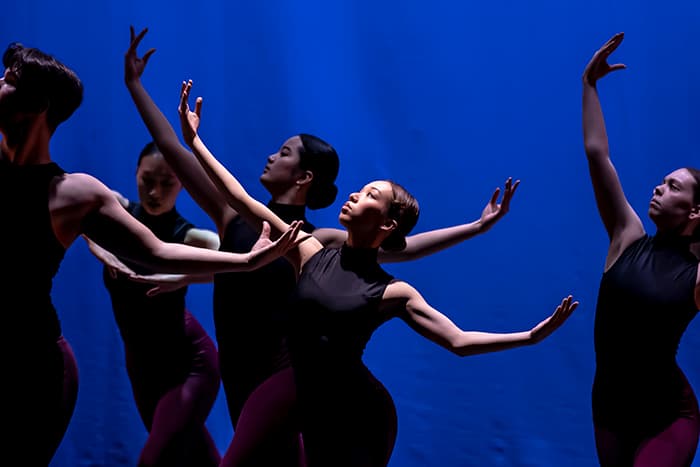 It has been three years since HCPSS' All-County Dance Ensemble made its debut performance. After a hiatus due to the pandemic, the group started up again this fall, featuring a new crop of dancers selected from the senior dance companies from each of HCPSS' 12 high schools.
Gaining a spot in the group was no easy feat, says Holli Tucci, HCPSS' lead dance teacher, who organized the group's auditions and rehearsals. More than 160 students competed for 32 spots in the ensemble. Each applicant was required to prepare a dance resume and headshot, and participate in a master class and dance audition led by renowned dance instructor and choreographer Stephanie Powell. Powell evaluated students' resumes and headshots as well as their technical competencies, performance qualities, and their ability to understand and perform choreography presented during the audition process.
"My task was to see the dancers in the class setting [and] also give them a chance to express themselves. During the class, I was searching for dancers [who] showed their 'passion and heart' when it came to dancing," Powell explains.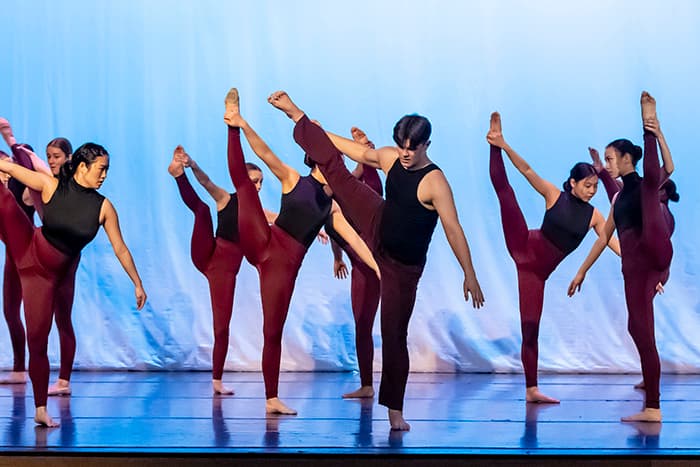 "It was a truly authentic audition experience," Tucci says. "Students had to be prepared, be confident, and put their best foot forward. They had to demonstrate that they could learn quickly, work collaboratively and respond to feedback from an expert in the field."
Glenelg High School senior Susie Park says the experience provided her a first-look into a professional audition. She notes that while it initially was "nerve-racking," receiving feedback from Powell helped her grow as a dancer. Auditioning with students from other schools also helped her forge relationships with dancers from across the county.
"During the actual audition, our school was placed with two other schools, which was exciting and nerve-racking because I had not interacted with so many other Howard County dancers until that day," she explains. But by the end of the audition, she says all the dancers at the audition were supportive of one another and came together through their shared love of dance.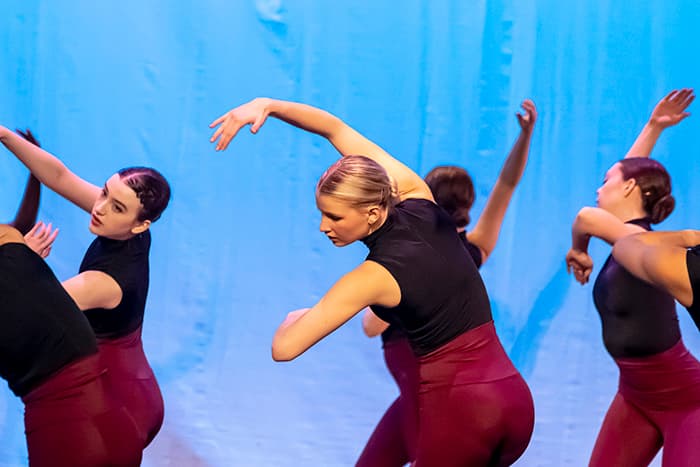 Marriotts Ridge High School senior Aidan Burnham also auditioned for the ensemble. He, too, initially felt intimidated by the prospect of being evaluated by a professional choreographer and competing against the best dancers in the county. But, he says, the experience taught him to be confident and professional.
"I learned throughout the process to perform your all. Try your best even though you may not be able to get your leg into a 90 degree or higher arabesque and/or reach your full split in a leap across the floor … Don't goof off too much, be polite, and just be you."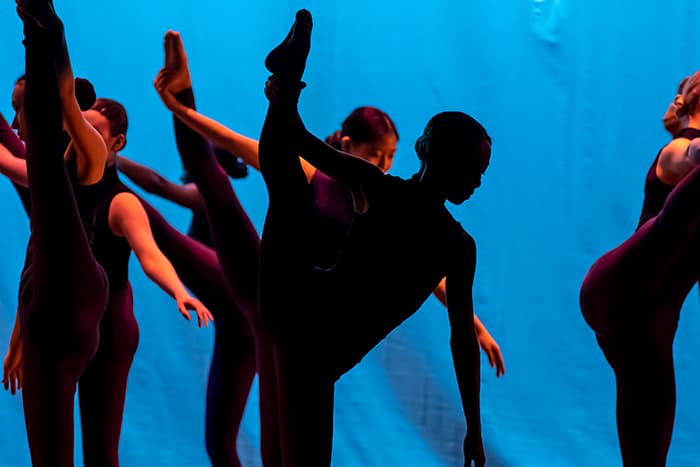 Centennial High School senior Emma Booth also came away from the audition process with a greater sense of confidence.
As she notes, "I had always seen myself as a non-dancer even after being involved in school dance for about 4 years. [Auditioning for All-County Dance Ensemble] really helped me realize the talent and skill that I have worked at throughout high school. I needed to give myself more credit as a dancer and notice that my place in the dance world is just as valid as anyone else's and that staying confident is key to my success in anything I want to strive to achieve."
Those selected for this year's All-County Dance Ensemble learned an original work choreographed by Powell. The group then performed the opening piece at the 2023 Howard County Dance Festival.
Being on stage as an ensemble, representing each of their respective schools, is an experience the dancers will not soon forget.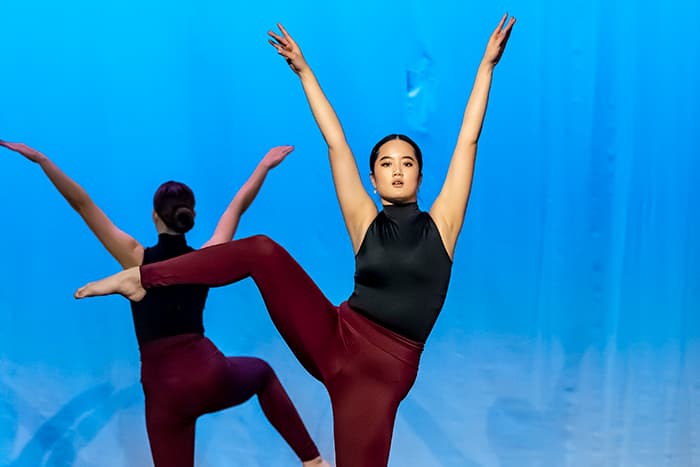 "It was so much fun! I got to show off my skills along with so many other talented dancers from across the county. I loved being able to show the crowd that we were the best of the best," says Burnham.
Booth and Park, too, enjoyed sharing the stage with peers from across the district.
"It made me feel like I was a part of something bigger and special," Booth says. "Every dancer comes from a different background and has a different story, but we come together to share and perform something that we all love and find meaning in."
"Being able to develop a piece with 30 other Howard County dancers with Ms. Powell's brilliant mind and powerful choreography was such an amazing experience. I met new friends from all over the county, challenged myself to learn Ms. Powell's piece in three days, and overall gained a stronger passion for dance," adds Park.
For more information about the All-County Dance Ensemble, contact Holli Tucci or Gino Molfino, HCPSS' coordinator of Fine Arts.