Guilford ES Wins Second Green Flag Award for Environmental Achievement
June 9th, 2022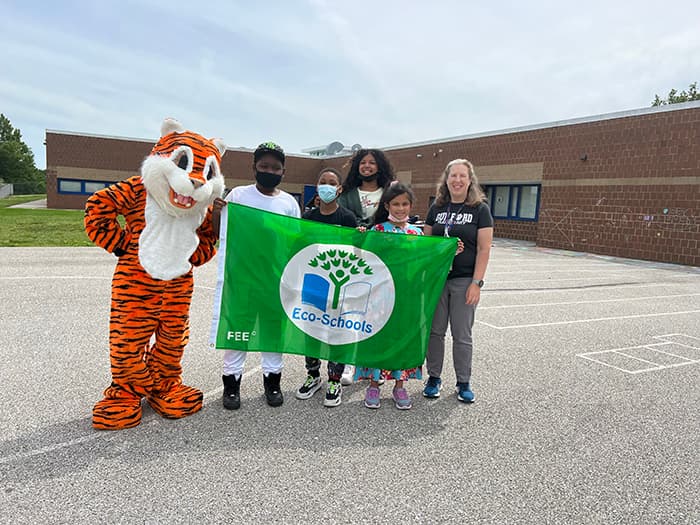 The National Wildlife Federation (NWF) Eco-Schools USA program has awarded Guilford Elementary School (GES) its Green Flag for the school's exceptional achievement in educating for sustainability, improving the environmental footprint of the school grounds, facility and curriculum. Guilford is only the 8th school in Maryland and the 128th in the United States to receive the prestigious Green Flag, Eco-Schools' highest honor. This is Guilford's second Green Flag Award.
To receive the award, GES students and faculty tackled a host of sustainability initiatives that began with forming an Eco-Action team; auditing environmental focus areas; and engaging and building community. These steps led to a certified NWF School Habitat, new planters for plants, and other green initiatives designed to raise environmental awareness, connect students to the natural world, improve the school's environmental footprint, increase student engagement and save money for the school.
"I am incredibly proud of Guilford and [GES paraeducator and environmental ambassador] Deborah Robbins for all the time, energy, and passion they have put into supporting this important environmental work," says Amy Reese, HCPSS' Coordinator of Elementary Science. "Receiving the National Wildlife Federation's Green Flag for a second time is incredible. The students at Guilford Elementary are fortunate to have staff so dedicated to sustainability and environmental education."
More information about the Eco-Schools program is available online.