Mt. Hebron HS, Rotary Partnership Transforms MHHS Courtyard into Monarch Habitat
November 18th, 2021
When Mt. Hebron High School (MHHS) Senior and Interact Club President Sai Harshini Badugu learned that Rotary International was hosting a global competition focused on helping the environment, she was eager to get involved. Working with MHHS English Teacher and Interact Club Advisor Jennifer Goodwin, as well as Temrah Okonski from the Ellicott City Rotary Club, Badugu and her fellow Interact Club members decided they would create a garden in the MHHS courtyard and submit a video of it as their competition entry.
However, it quickly became apparent that the garden – which would not likely be fully operational until June 2021 – would not be completed in time to meet the February 2021 competition deadline.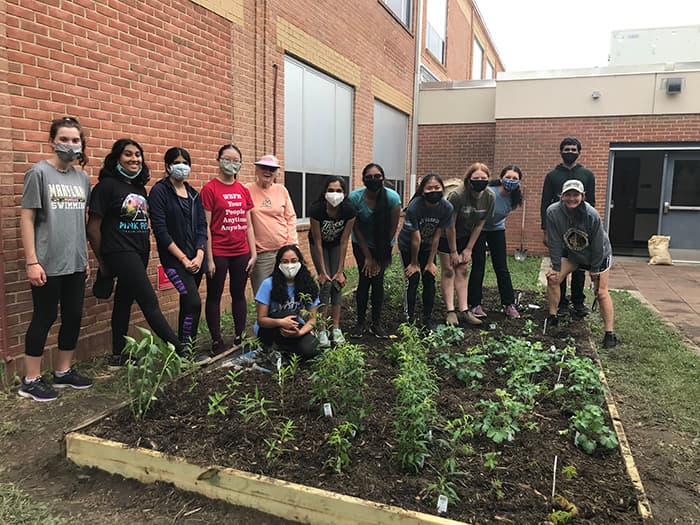 Badugu and the other Interact Club members refused to let that derail their plans.
"When we realized we weren't going to be able to participate [in the competition], we shifted our focus from meeting the competition requirements to figuring out how we create a garden that would have a positive impact on our community and beyond," Badugu explains.
A pollinator garden fit that bill.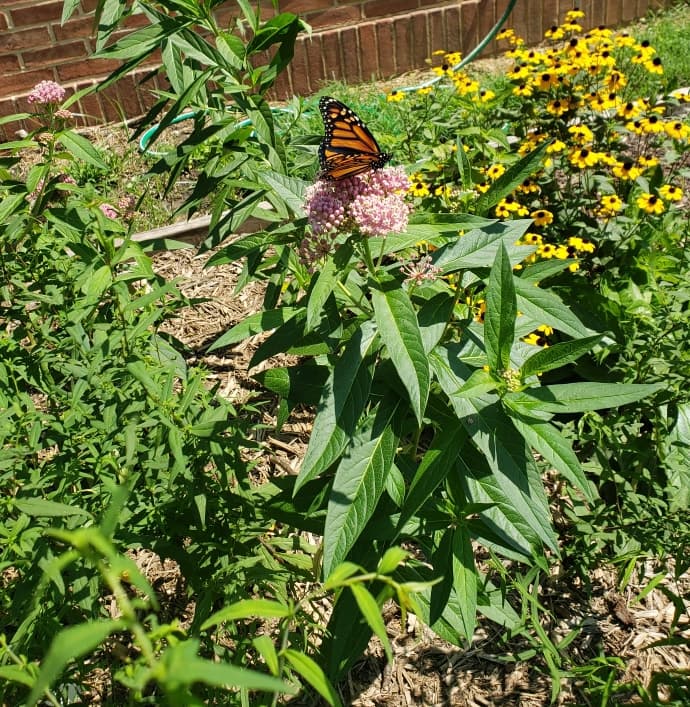 "We had learned that the global monarch butterfly population was declining, and that that decline was due in part to the fact that their main food source – milkweed – was also in serious decline. We figured that if we created a space where the monarchs could come and eat milkweed, we could help to address that problem," notes Badugu.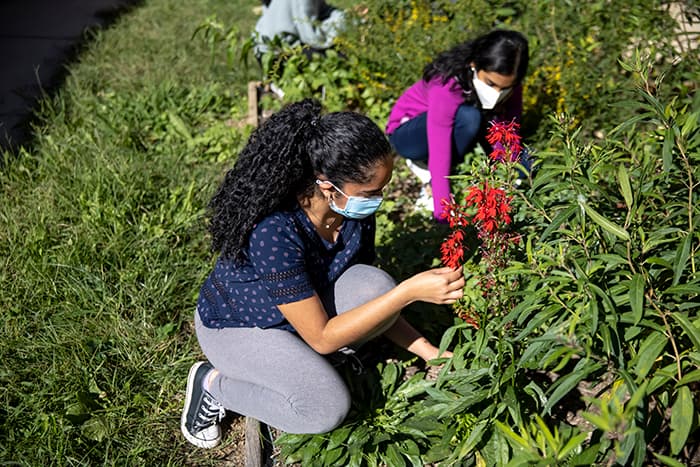 With the help of the Howard County Master Gardeners, Ellicott City Rotarians, and community members, the garden began to take shape. One of the Master Gardeners designed the garden. Badugu and other members of the Interact Club then worked with that Master Gardener and others to determine which types of plants to cultivate to attract and support monarchs, as well as how the plants should be positioned in the garden. Together, they planted 115 pollinator plants, as well as dozens of seedlings the students had raised at home. And in June 2021, Badugu organized a weeding and watering schedule to ensure that the garden would be cared for throughout the year.
The garden grew over the summer and blossomed well into this fall. While only a limited number of butterflies were directly observed in the garden this year, Goodwin is optimistic that more will find their way to the garden this spring and summer. She is also hopeful that hummingbirds and bees will begin to see the MHHS garden as a desirable habitat.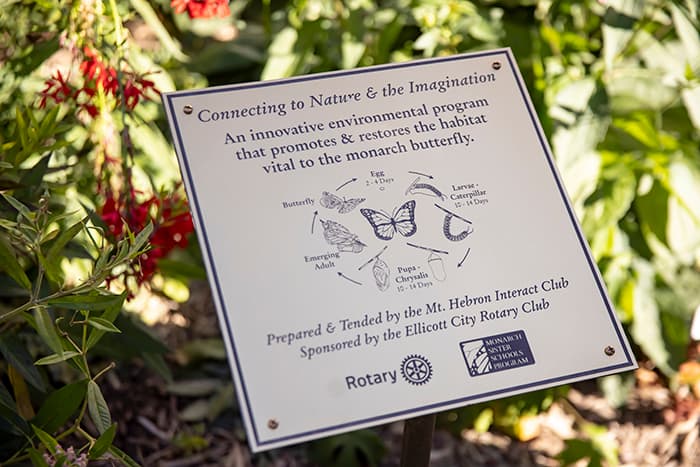 "Our students are so passionate about helping the environment, and in creating this pollinator garden, they have done just that," she says.
Okonski agrees. "This project has helped the students to see firsthand that actions taken at a local level can have a global impact."