Mt. Hebron HS Teacher Named Maryland Career and Technical Education Teacher of the Year
August 6th, 2021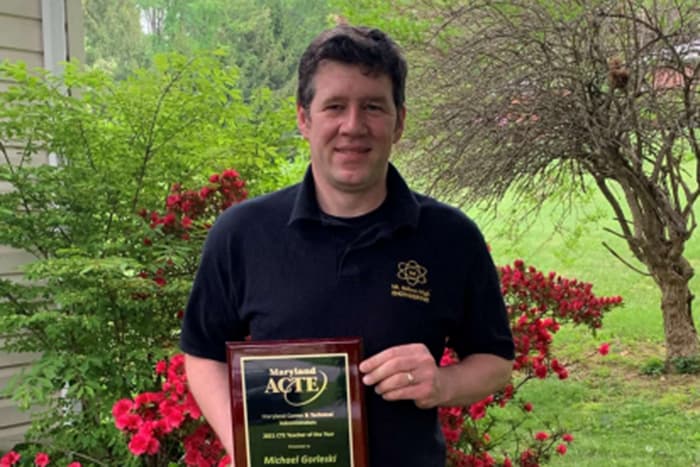 Michael Gorleski, who teaches Career Technical Education (CTE) at Mt. Hebron High School, has been selected as the Maryland 2021 Teacher of the Year by the Maryland Career and Technical Administrators (MCTA) chapter of the Association for Career and Technical Education (ACTE). This honor recognizes Gorleski's commitment and contributions to CTE.
As the state award recipient, Gorleski will compete for a regional award from ACTE. Regional award winners will compete for an ACTE national award.
Gorleski was recognized in July at MCTA's annual Summer Institute.