Long Reach Student Recognized in 2021 C-SPAN Documentary Competition
June 14th, 2021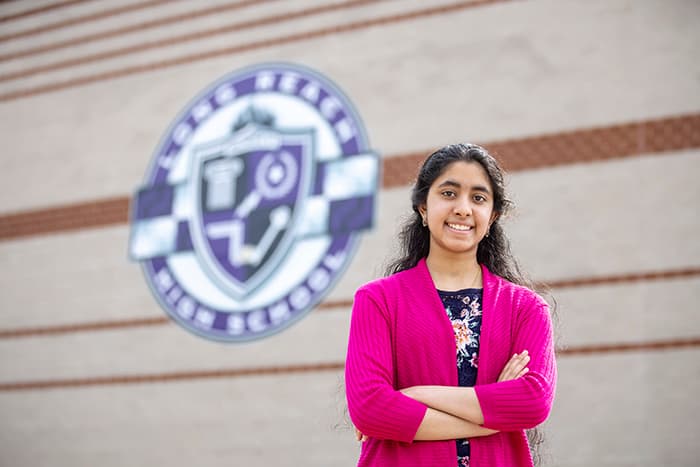 Long Reach High School student Nandini Bhattaram was named an honorable mention in the 2021 C-SPAN StudentCam documentary competition.
Her video, titled "Expanding Telehealth: One Step Closer to a More Perfect Union," articulates the benefits of telehealth as demonstrated during the pandemic, as well as the importance of expanding telehealth to better serve vulnerable and underserved communities. The documentary started as a project in her AP government class.
Bhattaram was honored at a C-SPAN and Long Reach High School virtual ceremony on June 8, 2021, and an HCPSS Board of Education meeting on June 10, 2021.