Burleigh Manor MS Places 2nd in 2021 You Be The Chemist Challenge
June 15th, 2021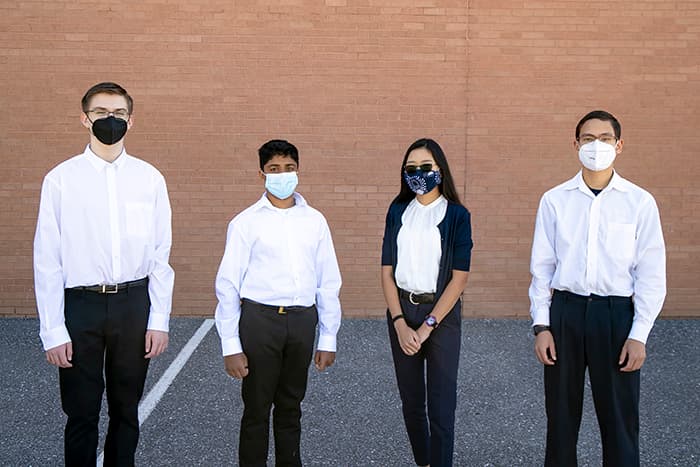 The Burleigh Manor Middle School team recently placed second in the 2021 National You Be The Chemist Challenge, presented by Chemical Educational Foundation (CEF). The team was made up of students Dhruv Veda, Martin Meister, Maxwell Swann and Oyujin Damdinsuren.
Ten thousand students from 266 schools from 42 states, including Washington, D.C., and Puerto Rico, as well as Canada, participated in this year's challenge. The challenge also took place in China for the second year in a row.
Teams explored chemistry concepts and sustainability in their communities as part of the challenge this year, which took place virtually due to COVID-19. Participants took part in a virtual competition earlier this year where they answered timed questions relating to chemistry concepts, as well as submitted a video expanding on those concepts, with the goal of advancing to the national level.
At the national level, the five finalist teams from across North America participated in an interview with a panel of representatives from the chemical industry. The teams responded to questions regarding scientific phenomena, the role of sustainability in each team's community and the potential for further research on identified topics.
CEF's You Be The Chemist programs are designed to inspire students, engage educators and strengthen communities to build a better world through the science of chemistry.
For more on Burleigh Manor's participation, view the team's video entry. The team was recognized for winning the state level of the challenge at the May 27, 2021 HCPSS Board of Education meeting.