Centennial HS Teacher Named 2021 Maryland Language Teacher of the Year
June 14th, 2021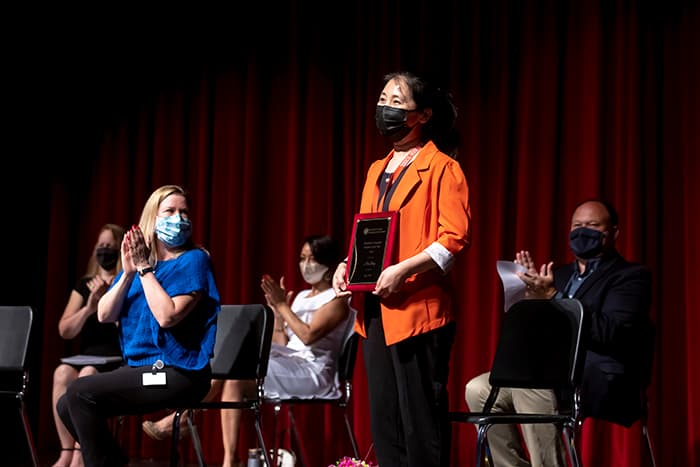 Centennial High School world language teacher Hui Liang was recently named this year's Maryland Language Teacher of the Year by the Maryland Foreign Language Association.
Liang has been teaching high school Chinese language for 24 years. During this time, she has become known for bringing the Chinese culture to life for her students through many enrichment activities and has become a professional leader not only in Howard County schools, but at the national level as well. HCPSS recognized her last year as the school system's Language Teacher of the Year for demonstrating these qualities.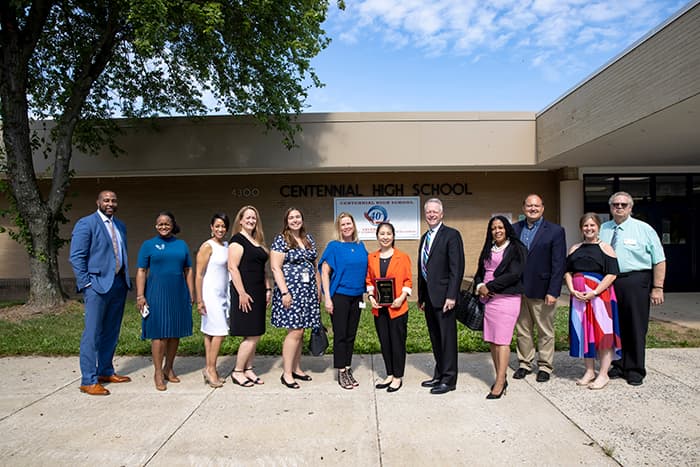 Liang will go on to compete at the regional and national levels to possibly earn the title of 2022 ACTFL National Language Teacher of the Year. Liang was recognized at a surprise announcement ceremony and HCPSS Board of Education meeting, both on June 10, 2021.