Clarksville Elementary School Student Named 2021 Doodle for Google Contest Winner for Maryland
May 10th, 2021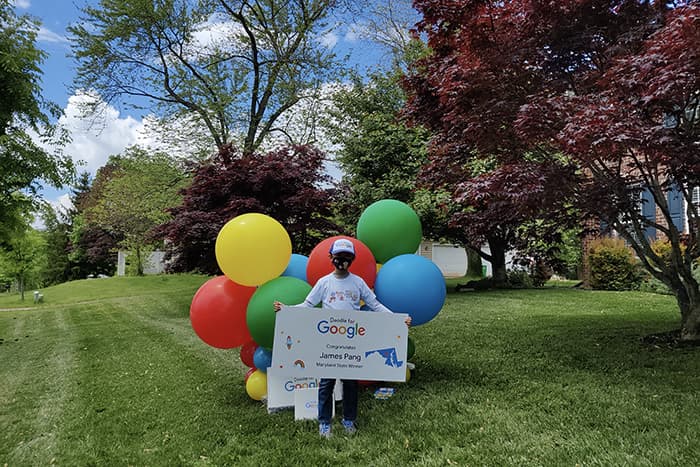 James Pang, a second grade student at Clarksville Elementary School, has been selected as the 2021 Doodle for Google art contest winner in the K-3 category for the state of Maryland. Pang is now entered into the national contest, where he will compete against K-12 students across the country to have his artwork featured on Google.com for a day, a $30,000 college scholarship, and a $50,000 technology package for his school.
Participants in this year's contest were asked to "use [their] imagination to create a Google doodle based on what inner strength means to [them]." In addition, they had to submit a written statement explaining what they drew and how it represents their inner strength.
In describing his doodle, titled "Strength of Inner Peace," James wrote, "I am strong because when I have a bad day, I find my inner peace and mental strength through meditation. When I am bored, I read and imagine traveling around the world. When I have big emotions, I express myself through music and art. I am emotionally strong."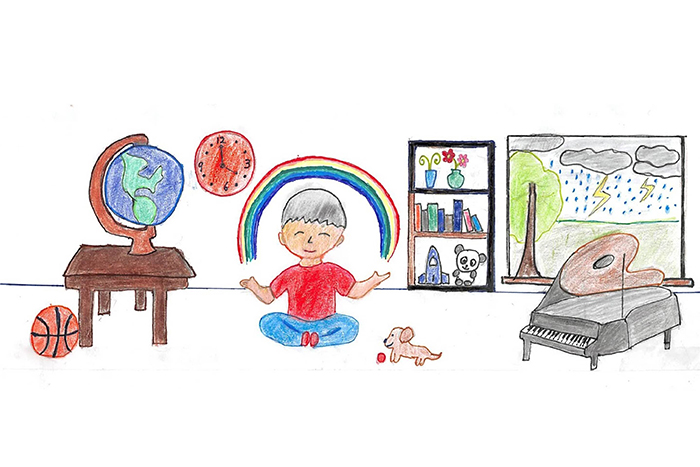 Image caption: James Pang's doodle illustrates ways he finds inner peace and strength.
Contest submissions are evaluated based on artistic merit, creativity, and how effectively they communicate the contest theme. Initially, submissions were divided into five grade level groups, from which a total of 54 winners from each of the 50 states, Washington, D.C., Puerto Rico, Guam, and the Virgin Islands were selected. The 54 winners' entries, including Pang's, are displayed in an online gallery on the Doodle for Google website.
The public can vote online for their favorite doodle through May 14 by visiting the Doodle for Google website. The five doodles that win the most votes will become national finalists. In June, a panel of Google executives will choose a single national winner from the group of five finalists.
Doodle for Google is an annual art contest open to students in grades K-12. Begun in 2008, the contest is held in countries around the world. Past winners' artwork can be seen online.