Talk With Me Celebrates a Successful First Year
March 9th, 2020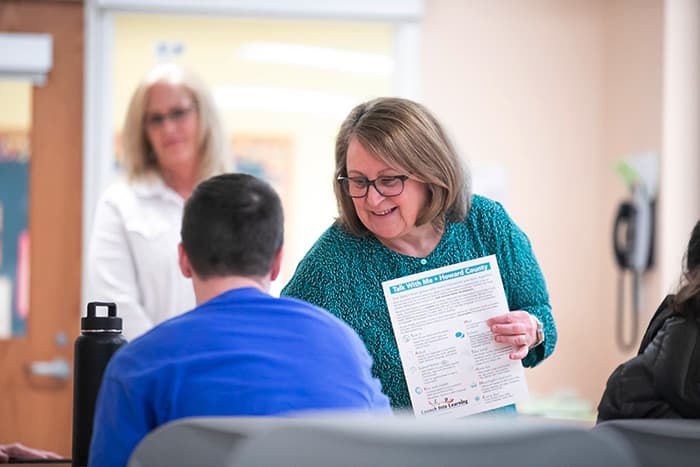 In its first year of implementation, Talk With Me • Howard County staff and volunteers have spread the word about the brain-building power of positive early interactions to more than 300 parents and almost 100 childcare providers, agency staff and community members in Howard County. Talk With Me provides resources and techniques that parents and caregivers can use to stimulate their young child's intellectual growth, communication and social-emotional skills through regular interactions.
"Research demonstrates a direct link between our 'toddler chats' and performance on a variety of measures 10 years later," said Talk With Me Project Lead Bonnie Bricker. "In a world filled with expensive distractions, it turns out that talking, reading, singing, and playing with our babies and toddlers are the best gifts we can give them."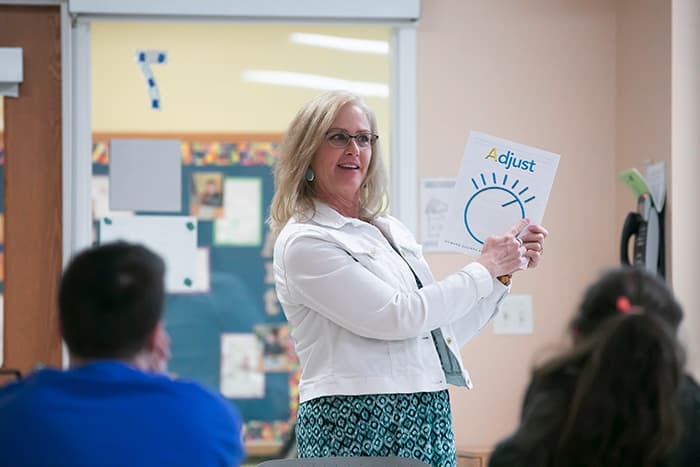 This year, Talk With Me staff and volunteers were out in the community at free workshops and professional development sessions—available in English and Spanish—at elementary schools, childcare centers, libraries, churches, community groups and more.
The workshops have been embraced by the community. "Talk With Me is answering a need that many have observed: Parents are often unsure of what to do with babies; we provide simple answers," Bricker said.
To engage the community at this level, the team behind Talk With Me is made up of approximately 50 HCPSS employees and community members in related fields, such as educators, social workers, librarians, child care providers and more.
To make the most impact, Bricker explained that "we knew we'd never be able to reach every parent, and we knew that people learn best when examples are everywhere. So at every workshop, training session and conversation, we empowered our community members to participate in a cultural shift by modeling these interactions everywhere."
Talk With Me is a Launch Into Learning initiative, supported by the Howard County Early Childhood Advisory Council (HCECAC), that supports early learning and school readiness. ​You can contact talkwithme@hcpss.org to schedule a workshop or training session.