Seven HCPSS Schools Receive AP Computer Science Female Diversity Award
February 28th, 2020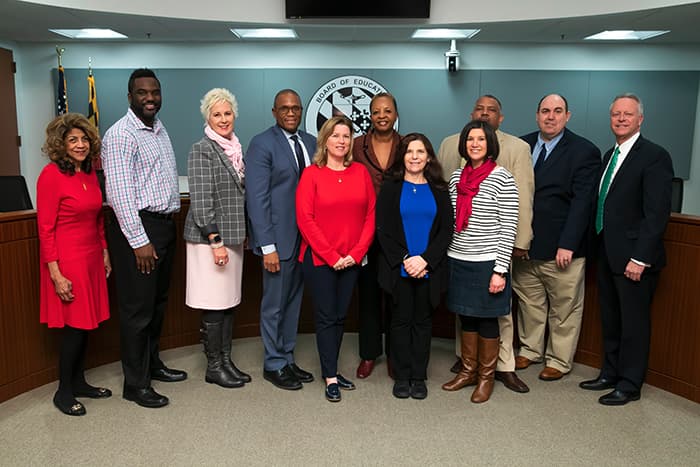 Seven HCPSS high schools recently earned the College Board AP Computer Science Female Diversity Award for achieving high female student representation in AP Computer Science Principles. The award went to: Atholton High School, Centennial High School, Glenelg High School, Hammond High School, Howard High School, Marriotts Ridge High School and Reservoir High School.
The award recognizes schools that are closing the gender gap and engaging more female students in computer science coursework. Out of 20,000 schools nationally that offer AP courses, only 639 schools were recognized for achieving this important result in this course.
The schools were honored for this recognition at the Feb. 27 HCPSS Board of Education meeting.