Atholton Elementary Spreads Kindness Through Blankets
February 28th, 2020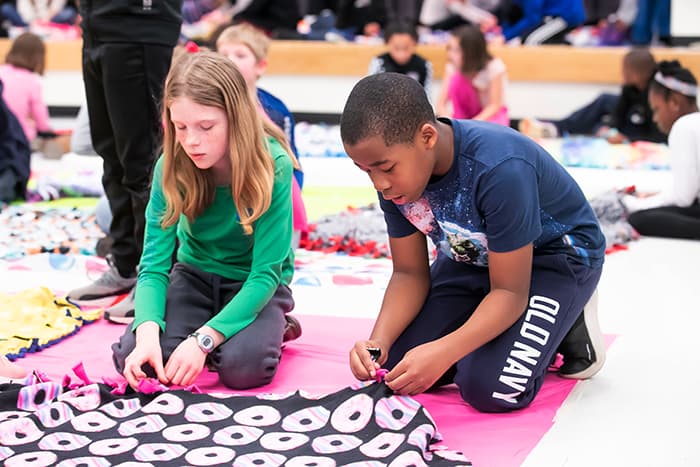 As an outgrowth of Atholton Elementary School's recent kindness week, the 4th grade team decided they wanted their students to experience showing kindness outside the school walls. All 85 4th grade students have since created 50 blankets for the local Project Linus nonprofit, whose mission is to provide homemade blankets "to children in hospitals, shelters, social service agencies or anywhere that a child might be in need of a big hug."
"Often kids think that they have to be adults to make a difference in someone's life, but we wanted them to learn that even as 9 and 10 year olds, they can spread kindness to others. We have people in Howard County who need security and comfort, so here's an opportunity for our kids to help other kids where they live," said Atholton Elementary School 4th Grade Instructional Team Leader Ashlee Hoffman.
The 4th grade students led the project by creating the blankets themselves, with the support of school staff and local community members and materials paid with reimbursable PTA funds. Paraeducators Barbara Garnett and Jackie Maisel helped rotate small groups of students throughout each day for about a month, so each student could take part in making the no-sew blankets, which require cutting the fleece ends into strips.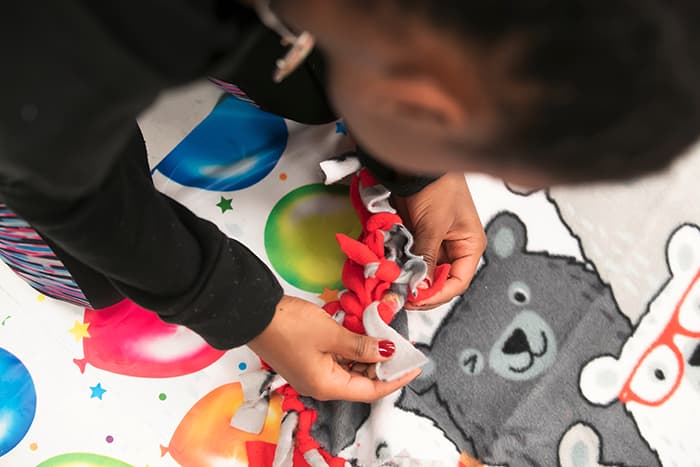 The project culminated with a gradewide party, when all the students came together to tie the edges of the colorful blankets, and a drop off of the blankets by staff, students and families this month.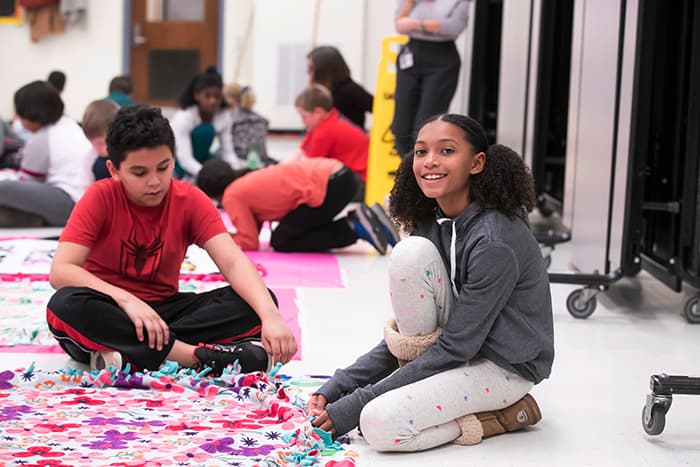 Fourth grade student Claudia Tobon said she'd recommend this kind of volunteer project for other students because she's learned that "helping other people feels really good. It's important to help other people, even if you don't know them."
Her peer, Elizabeth Martin, agreed, "I really liked the experience of making the blankets, and it's really fun helping people, especially if they don't have as much love as we do."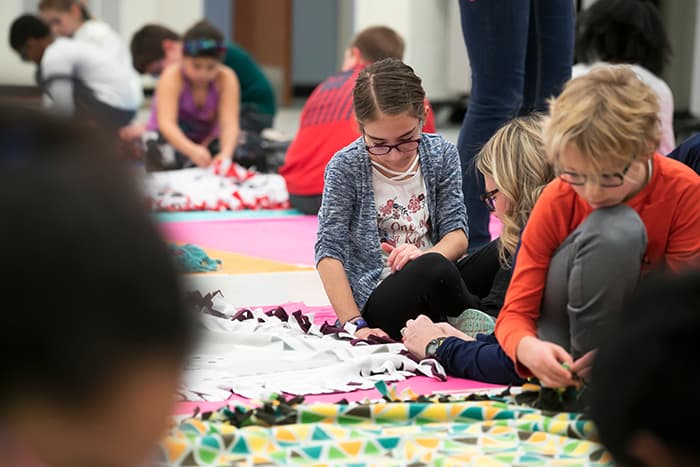 Student Matthias Folks said, "The blanket project has inspired me to want to help people more. I realized simple acts of kindness are important because they could mean something big to others and show them someone out there cares."