HCPSS Recognizes Seven Art Educators at February 13, 2020 Board Meeting
February 14th, 2020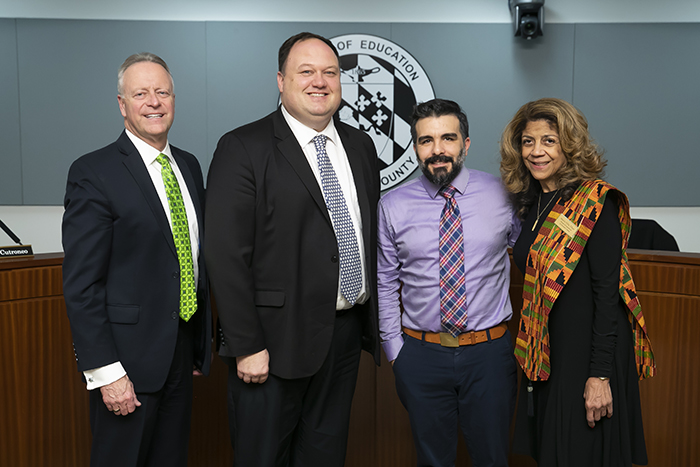 Seven HCPSS art educators were celebrated at the February 13 Board of Education meeting for recent recognitions.
Fine Arts Coordinator Gino Molfino received the top state award for art educators as well as national recognition as an art education administrator. Molfino has been named the Maryland Art Educator of the Year by the Maryland Art Education Association and the Eastern Region Supervision & Administration Art Educator honoree by the National Art Education Association.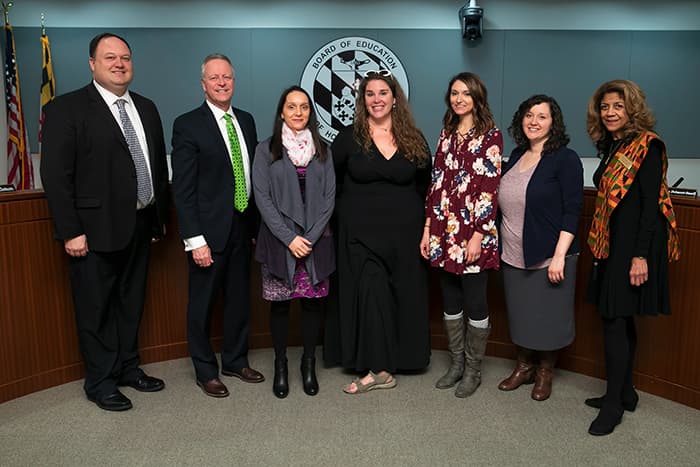 Six HCPSS art teachers were also selected for Maryland District Awards by the Maryland Art Education Association:
Jacqueline Bates, Thomas Viaduct Middle School, Middle Novice Art Educator
Forreste Colson, Talbott Springs Elementary School, Elementary Novice Art Educator
Avery McClelland, Bellows Spring Elementary School, Elementary Career Art Educator
Patricia Hunter, Homewood Center, Secondary Career Art Educator
Benjamin Shipley, Hammond Middle School, Middle Level Career Art Educator; and
Rachel Stein, Glenelg High School, Secondary Novice Art Educator.