1st Grade Art Showcase, Through April 14, 2020
February 14th, 2020
UPDATE March 13, 2020: Maryland State Superintendent Dr. Karen Salmon directed that all Maryland schools close in response to the coronavirus COVID-19 pandemic. Accordingly, all HCPSS schools and office buildings will be closed Friday, March 13 at 6 p.m. through Sunday, March 29.
___________
Through April 14 – Howard County Department of Education, 10910 Clarksville Pike, Ellicott City
**Please note** The building and gallery will be closed Monday, February 17; Friday, April 10; and Monday, April 13. Please plan your visit accordingly.
Members of the public are invited to view the 1st Grade art showcase, on display in the main hallway at the Howard County Department of Education.
Click the picture below to view a Flickr album of showcase photos.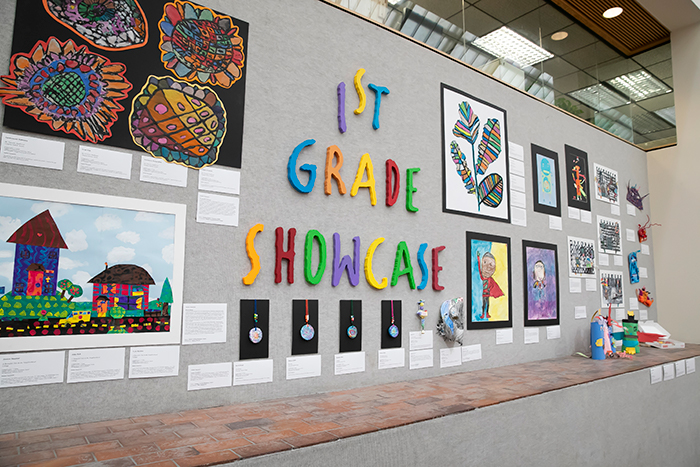 Showcase hours are Monday-Friday, 8:30 a.m.-4:30 p.m. All visitors must enter through the front door and sign in at the security desk. Please bring a photo I.D.