Mount View Middle School Recognized as 2019-2020 Maryland Blue Ribbon School
December 10th, 2019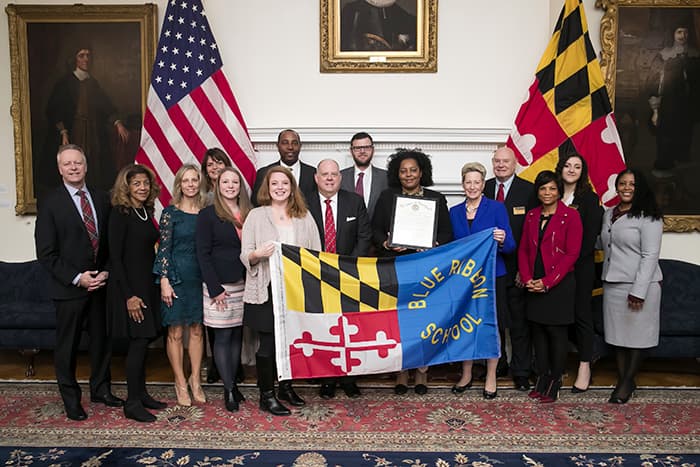 The Maryland State Department of Education (MSDE) in December named Mount View Middle School as one of only six State Blue Ribbon award winners for 2019-20. The Blue Ribbon Schools Program is a state and national program that recognizes and honors schools that exhibit high performance and/or significant improvement in academic achievement as measured by Maryland assessments.
Mount View received a five out of five star rating from the MSDE 2018-2019 School Report Card, which looks at factors such as academic achievement, rate of chronic absenteeism and access to a well-rounded curriculum. On state tests, 77.1% of Mount View students scored as proficient or higher in math, 79% of students in English Language Arts and 69.4% in science.
"Congratulations to Mount View Middle School staff, parents and students on earning the Maryland Blue Ribbon award, which is a wonderful testament to their unwavering commitment to academic excellence for all their students," said Superintendent Michael J. Martirano. "I am proud that Howard County now has 12 schools, which have received this honor."
"We're so proud of Mount View Middle School. The school community's dedication to student success makes it truly deserving of the Maryland Blue Ribbon award," said Mavis Ellis, Chair of the Howard County Board of Education.
Other Howard County schools receiving Blue Ribbon honors in prior years include Centennial Lane, Clarksville, Manor Woods and Waterloo elementary schools; Burleigh Manor, Clarksville, Ellicott Mills, Folly Quarter, Hammond and Lime Kiln middle schools; and River Hill High School.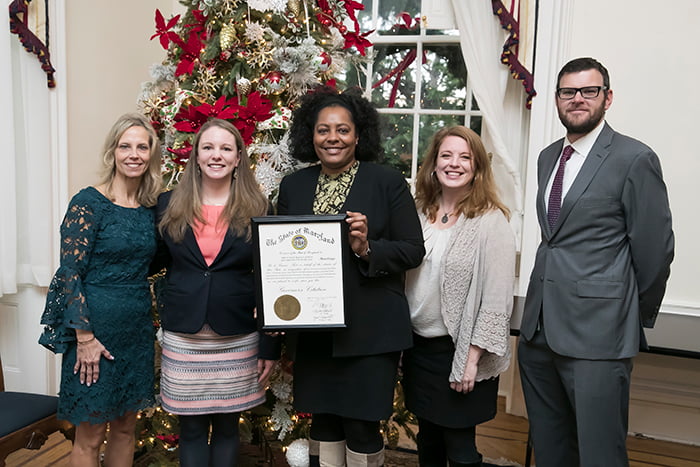 Maryland Blue Ribbon Schools go on to compete for National Blue Ribbon awards, which will be announced by the U.S. Department of Education next fall.
Mount View Middle School was honored for its Maryland Blue Ribbon award at the January 9, 2020 Board of Education meeting.