HCPSS Participates in 2019 Farm-City Celebration
October 11th, 2019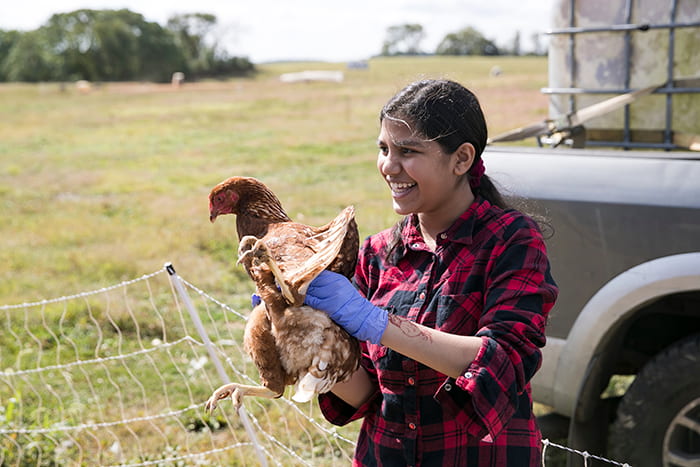 HCPSS took part in this year's Howard County Farm-City Celebration with an up-close farm experience for six Harper's Choice Middle School students, and elementary school readings by the HCPSS Superintendent and the Maryland Secretary of Agriculture. Farm-City is a two-week celebration bringing rural and urban communities together through fun events across Howard County.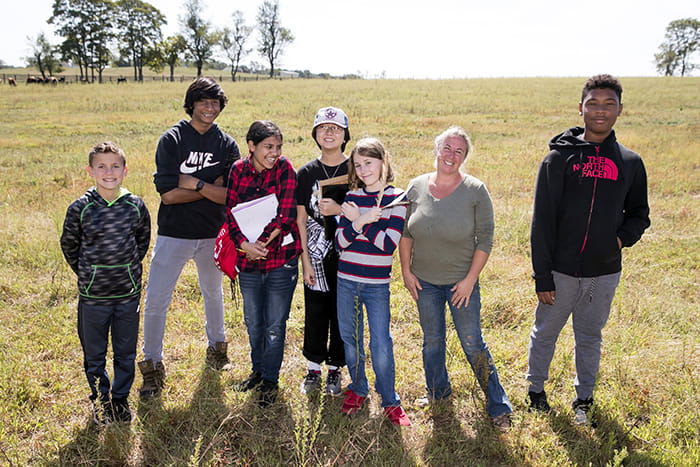 In the 12th year of the Student Day on the Farm program, Harper's Choice students participated in farm life firsthand by visiting Hensing Farm. Students toured the farm and received an overview of animal handling and safety, and took on hands-on activities of cleaning facilities and feeding the animals. A week later, the students presented on their farm experiences at the annual luncheon attended by HCPSS representatives and business leaders.
New this year, Superintendent Michael J. Martirano and Maryland Secretary of Agriculture Joseph Bartenfelder read to Longfellow Elementary School and West Friendship Elementary School, respectively. During their visits, they read "Right This Very Minute," a book describing how foods go from farm to table.