Six High Schools Recognized for 2019 Seat Belt Challenge Participation
September 6th, 2019
Six HCPSS high schools were recently recognized for taking part in the spring 2019 Making It Click Maryland Seat Belt Challenge, with leadership and support from their Students Against Destructive Decisions groups and School Resource Officers. The recognition took place at the September 5 Board of Education meeting.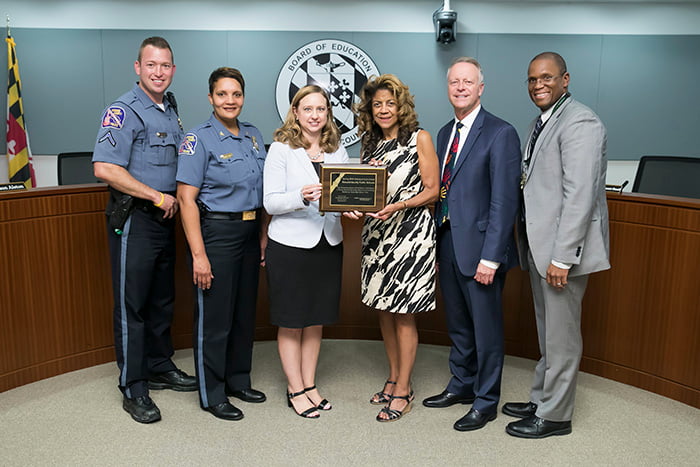 Atholton High School recognition
The Maryland Department of Transportation Motor Vehicle Administration's Highway Safety Office thanked Atholton High School, Glenelg High School, Hammond High School, Oakland Mills High School, River Hill High School and Wilde Lake High School for their commitment to increase seat belt usage among young drivers and passengers, and ultimately improve car safety behaviors.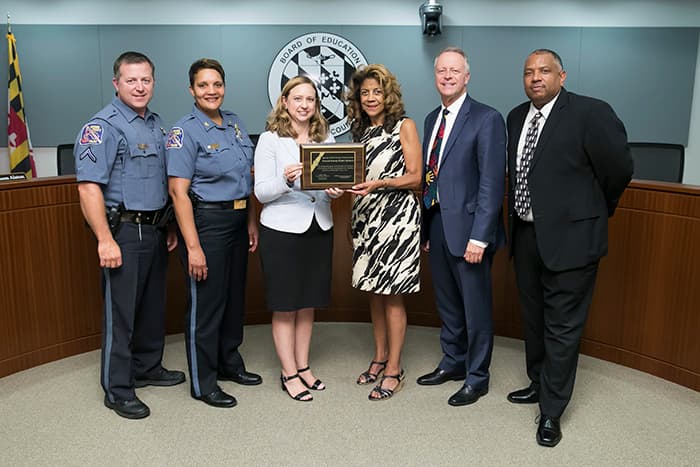 Glenelg High School recognition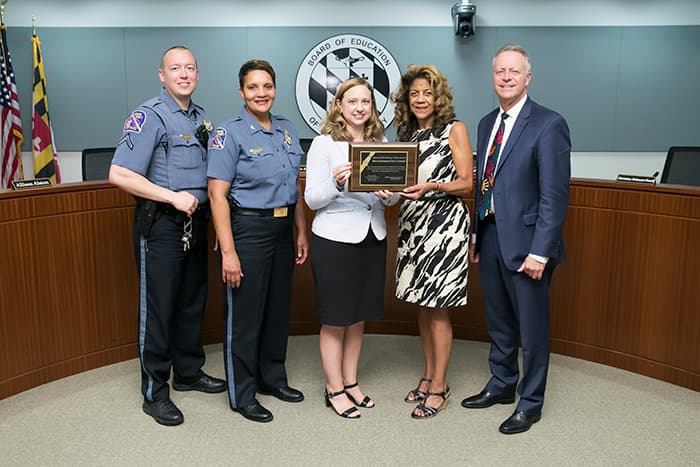 Hammond High School recognition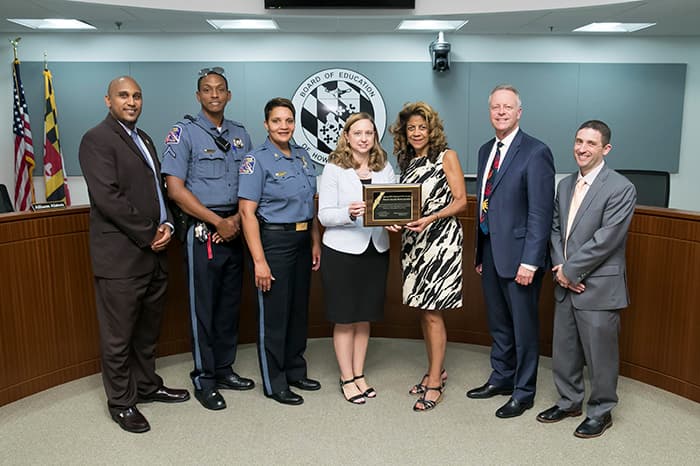 Oakland Mills High School recognition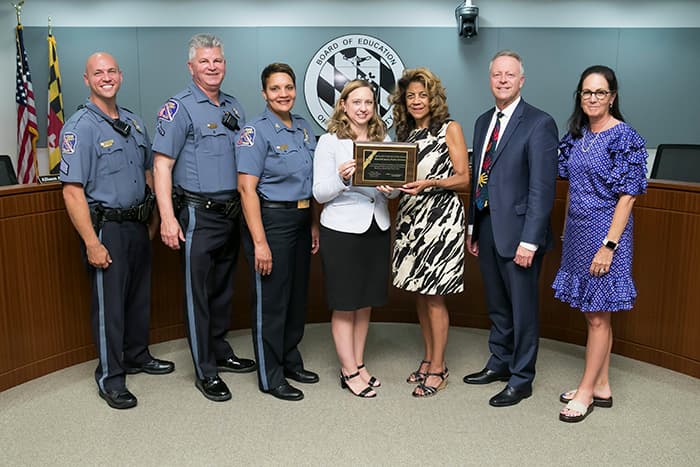 River Hill High School recognition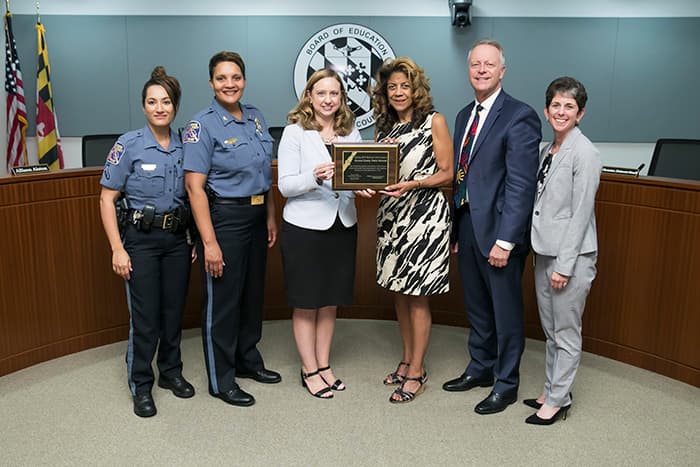 Wilde Lake High School recognition