FARMs Registration Unlocks Access to a Variety of Resources
September 9th, 2019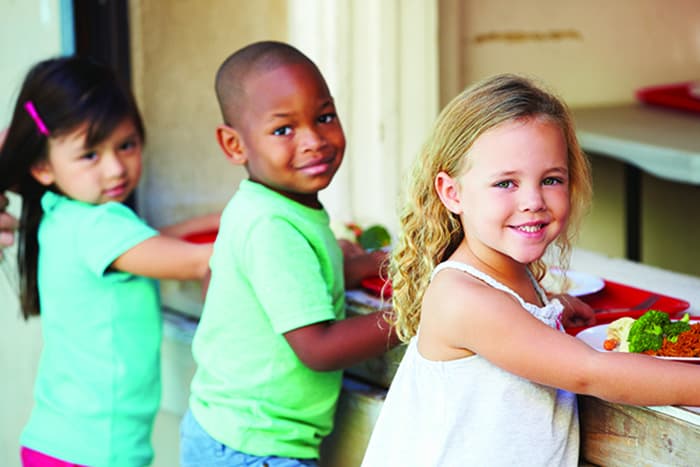 HCPSS participates in the federally assisted Free and Reduced-price Meals (FARMs) program, which helps families save money and opens access to opportunities.
Students participating in FARMs qualify for a wide range of resources and discounts, including free or reduced JumpStart dual enrollment tuition, free college applications, discounted internet through the Comcast Internet Essentials program, and more.
Superintendent Dr. Michael J. Martirano kicked off the school year by talking about Equity in Action – removing barriers and providing access and opportunity for every child to be successful. The school system's effort to encourage more families to check their eligibility is aligned with that goal. The many benefits available for students who quality can unlock opportunities without creating a financial burden. Students can have better access to a wide range of resources and opportunities that can ultimately lead to academic success.
"As a former child who received free meals, I know that some children and families are concerned about the stigma of accessing free or reduced meals at school," said Martirano. "At HCPSS, we want to provide equitable access. If your child receives free or reduced-priced meals, he or she will have the same process of entering a pin number at the cafeteria checkout as every other student."
Qualification is based on family size and income, and enrollment is confidential. Families must submit a new application every school year, and are encouraged to fill out the application as soon as possible.
HCPSS is working with community partners to ensure every Howard County family is aware of the benefits and takes the time to check their eligibility. Additional resources, including translations, can be found online.
To learn more about the FARMs program and benefits, and to complete the application, visit the FARMs webpage or call 410.313.6743.