2019 Bright Minds Grants Support Innovative Classroom Projects
September 20th, 2019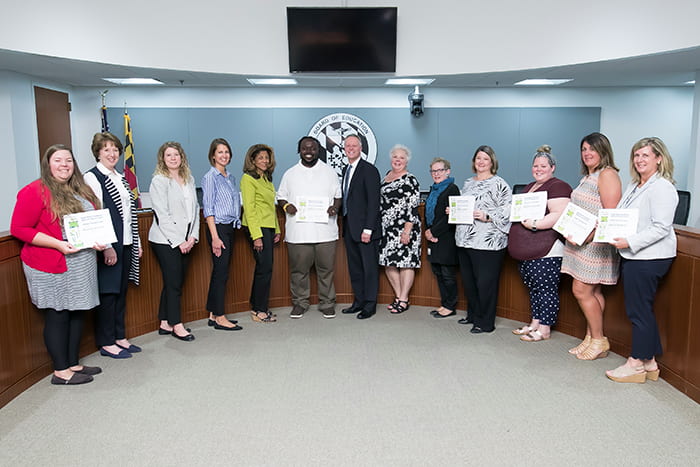 HCPSS Superintendent Michael J. Martirano and Board of Education members recognized six recipients of Staff and Teacher Grant for innovative instructional projects that build 21st century skills and advance equitable education. The grants, totaling $10,000, were awarded by the Bright Minds Foundation, the county's independent, nonprofit organization that supports all HCPSS students.
This year's recipients are:
Kristie Sachs and Stacey Darchicourt, Hanover Hills Elementary, Helping Huskies Experience Success
Ann Strozyk, Howard County Conservancy, Seeing Students in a Different Light … Sunlight
Debra Anoff, Lisbon Elementary, Elementary Robotics: Coded for Success!
Meghan Walker, Oakland Mills Middle, LittleBits Coding
Randy Patterson, Stevens Forest Elementary, Boys On A New Direction
Doug Spicher, Wilde Lake Middle, Photojournalism
In the grant program's history, Bright Minds has invested more than $155,000 for enrichment programs throughout county classrooms. The STEM projects were also supported by Comcast and Northrop Grumman.
The grant recipients for the current school year were recognized at the Howard County Board of Education meeting on September 19, 2019.
For more information on the Staff and Teacher Grants program, visit the Bright Minds website.