OMMS, Human Resources Collaborate on New Teacher Recruitment Effort
July 22nd, 2019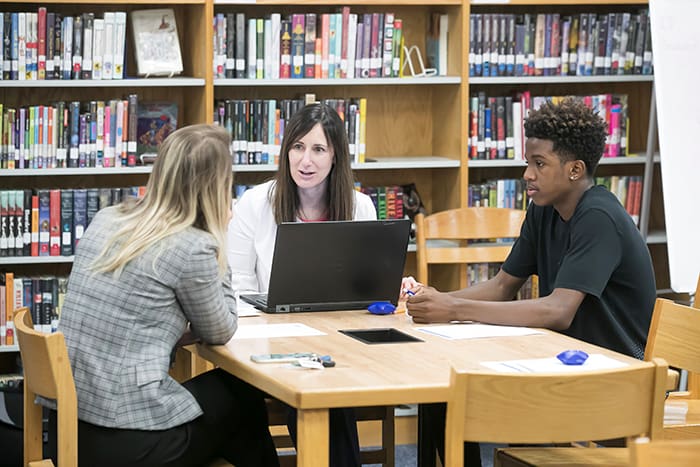 Over the past two years, HCPSS' Office of Human Resources has worked with Oakland Mills Middle School (OMMS) students and staff to ensure that its teacher recruitment practices best meet the needs of Howard County students. This collaboration led to a first-time opportunity for HCPSS students to directly participate in the recruitment process, and represents one of the many ways Human Resources is working to ensure the workforce better reflects the diversity of the student and community population.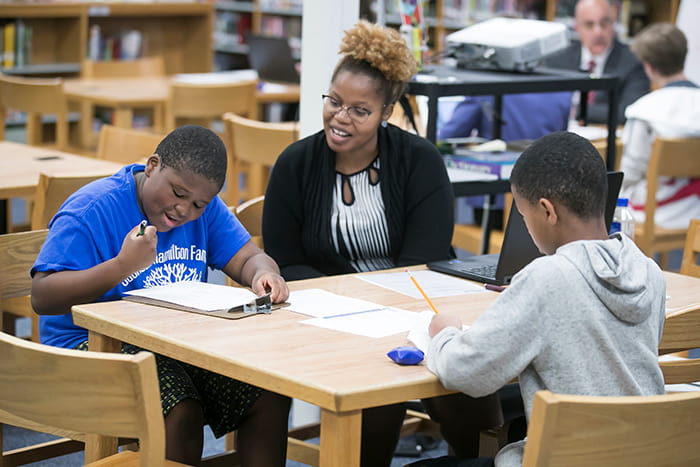 OMMS students and Human Resources staff participated in two community circles to explore student perspectives on teachers and teacher recruitment. A community circle provides a safe space where students can feel empowered to express an authentic voice, free from judgment. During the community circles, they shared ideas about the qualities of effective teachers, questions to ask at teacher interviews and ways to inspire students to consider teaching as a future career.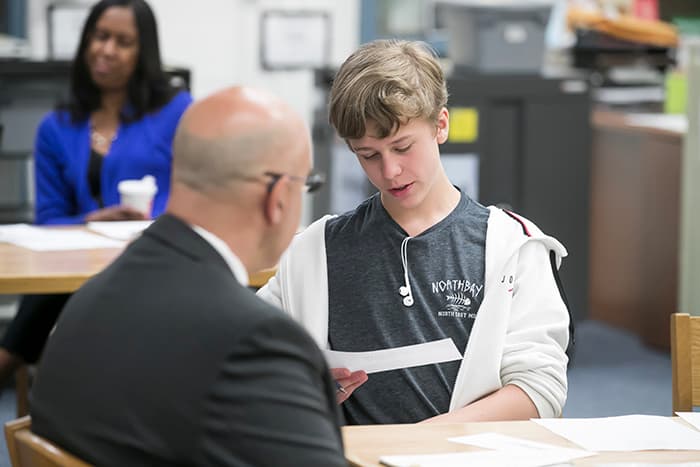 "These circles established important connections between Central Office staff and school communities, and revealed a mutual desire to include students in the teacher recruitment process," said Ella Bradley, HCPSS human capital recruitment and talent acquisition manager.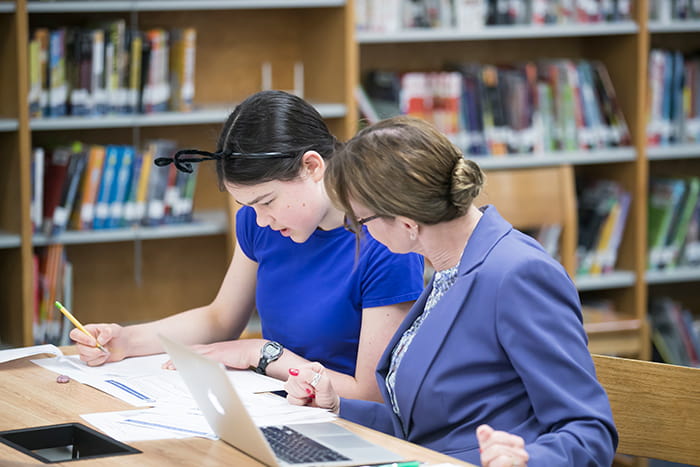 From these circles, the students and staff created a teacher recruitment video that highlights student ideas about what makes a great teacher and advice for prospective teachers. As examples, students shared that they like when teachers have a "sense of humor" and explain things "one step at a time." They recommended that teachers should "be ready for anything" and "use different methods" to explain lessons.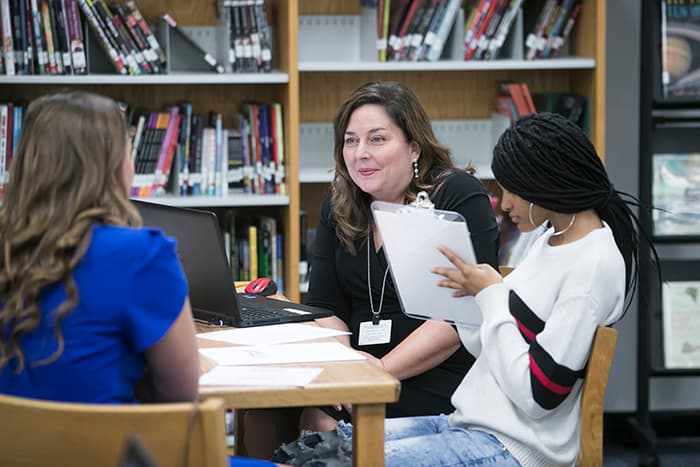 Additionally, OMMS students and staff recruiters together conducted a preliminary screening interview event to interview selected applicants, using both standard screening interview questions as well as questions generated by students during the community circles.
"It was exciting to see firsthand how applicants interacted with students and shared ideas with students about their strengths and qualifications for teaching positions with HCPSS," Bradley said. "The Office of Human Resources is already considering ways to expand these efforts to establish connections with additional student and staff communities."