Staff Focus: Keith Artley, Instructor, HVAC Academy
May 15th, 2019
After a successful HVAC (heating, ventilating and air conditioning) career, Keith Artley finds himself where it all began: high school. As the first classroom instructor for HCPSS' new HVAC Academy through Career and Technology Education, Artley enjoys introducing the trade to the next generation of young industry leaders.
Artley explained that he first knew he wanted to work with his hands because: "Even before I owned tools, I took butter knives to pull apart and put back together furniture." In high school, Artley looked into his high school's vocational specialites, and he chose HVAC because his family was already in the industry, with his grandfather and uncles owning their own companies.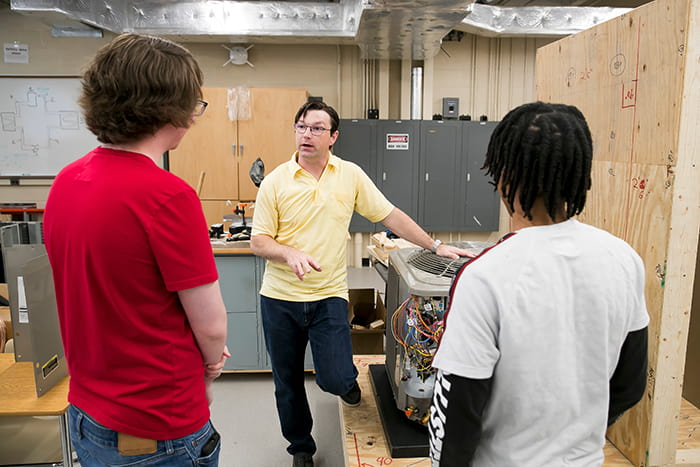 Artley was ready for an apprenticeship right out of high school and earned his journeyman license three years after graduation. Not only did Artley find a career in commercial HVAC that suited his personality–he helped fix problems and worked outside–but he was so successful he could afford buying a house at 21.
Several years into his career as Artley was becoming a master technician, he realized he wanted to be able to explain the work more effectively to others. This led him to becoming a supervisor and training specialist of technicians at his day job, and a night-time instructor for Associated Builders and Contractors, where he had studied. It was then that Artley discovered his love of teaching, but he wasn't able to keep up the nighttime commitment after the arrival of his daughter.
Artley's passion for teaching never went away, so last year's announced launch of HCPSS' HVAC Academy at the Applications and Research Laboratory (ARL) provided him with the perfect opportunity to return to the field. Artley has been working tirelessly ever since, building the program from the ground up, growing as a teacher at the high school level, and getting the academy accredited by the end of the year.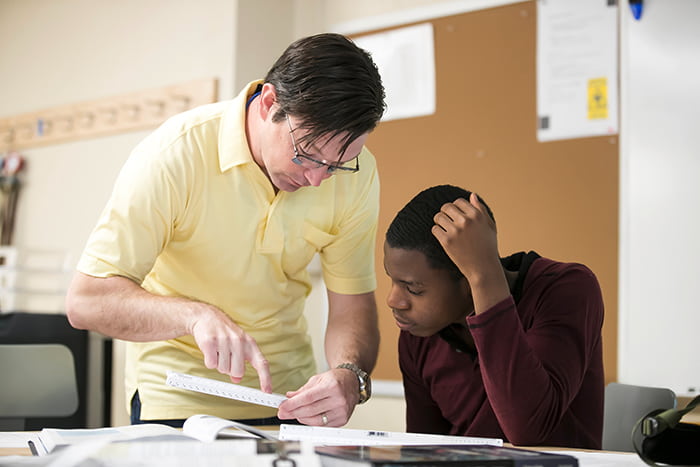 "Mr. Artley brings a wealth of experience from the private HVAC industry. He intuitively understands the prerequisites that are required for industry certifications, and he works diligently to prepare his students to master those necessary skills. Mr. Artley's students are gaining valuable and marketable skills in the trade," said ARL Principal Karl Schindler.
Construction Management Academy instructor Robert Leiby agreed: "Mr. Artley shares his experiences as an HVAC technician and supervisor with students, preparing them for lucrative careers in construction and supervision. His students apply math, science, communication skills and technology together with leadership skills in preparing them for gratifying careers in the future."
By teaching HVAC in high school, Artley said, "It's like coming home. It's full circle. I wanted to go back and do that because someone did that for me. My HVAC high school instructor was my best teacher." He continued, "I like opening up the world of opportunities for my students, and I want to make my class the best part of the kids' day."
Outside the HVAC Academy, Artley develops curriculum for training technicians, and enjoys time with his wife and daughter.