Staff Focus: Ella Bradley, Human Capital Recruitment and Talent Acquisition Manager
May 29th, 2019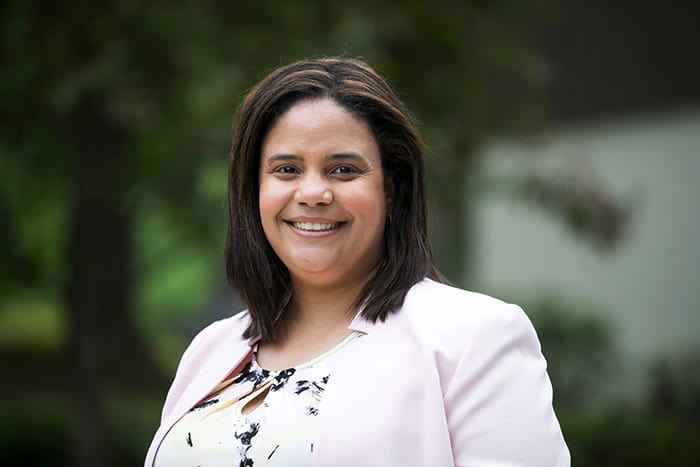 Ella Bradley's professional career has come full circle: she is now in the same Human Resources position as the staff member who originally had recruited her to come to HCPSS.
Bradley always knew she wanted to be an educator. She was recruited to join HCPSS out of college, and went on to become a second grade teacher and team leader here. As she grew her family, she shifted gears and became the assistant principal and liaison for HCPSS' Comprehensive Summer School, which she helped expand its early childhood focus. One day, she was asked to help recruit at her alma mater, Penn State, which led her on a path to become a Human Resources hiring specialist and soon after, a manager.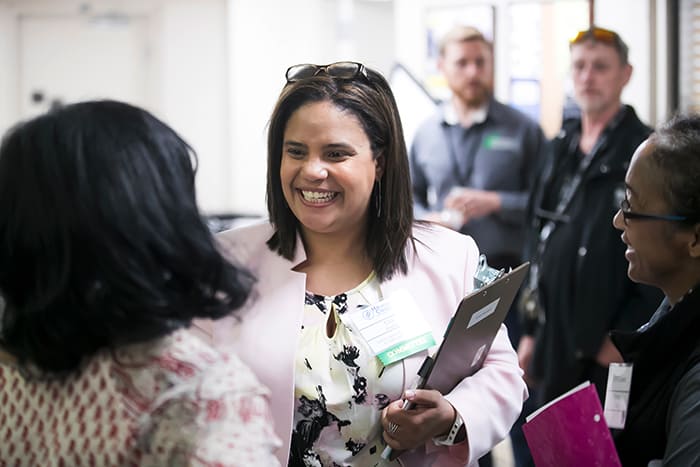 As the human capital recruitment and talent acquisition manager, Bradley currently oversees the hiring and recruitment process for teachers and school support services. "I want to bring the best teachers in front of our kids, so it's about thinking of innovative ways to recruit and retain the best, as well as making the field more attractive to everyone," Bradley said. "I have three kids in the county, so I always think: would I want this person teaching my child?"
Bradley has been instrumental in HCPSS' efforts to diversify its workforce, as recently recognized by Forbes magazine. Notably, she helped create and lead the school system's first Teachers of Color recruitment event, which welcomed more than 160 educators representing nationalities from all around the globe. Bradley explained, "The goal of the Teachers of Color event was to break down barriers and show individuals who we are as a county."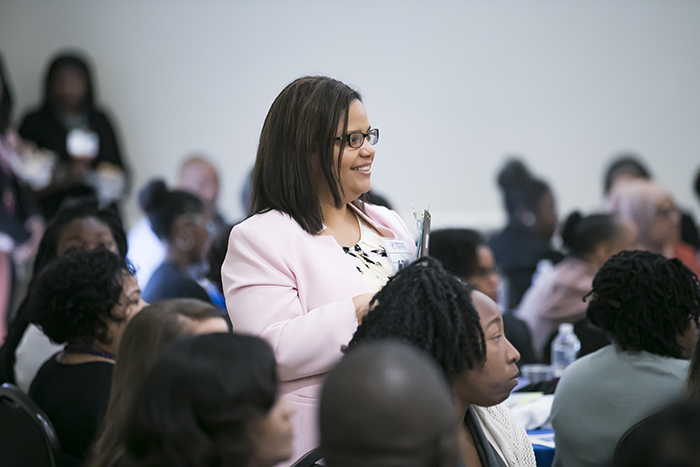 "Ella is the type of person who can turn a grand vision into reality, and the Teachers of Color event is one example of that," said Chief Human Resources and Professional Development Officer David Larner. "She's also a wonderful spokesperson for HCPSS because when she talks with someone, they know it's a great place to work."
For Bradley, it all comes down to relationships, and she's proud when she can help educators take the next step in their professional journey. In particular, she recalls supporting an elementary school paraeducator get hired provisionally, so he could finish his training to become a teacher. She was also able to quickly reconnect a teacher with her former school when the teacher's plans unexpectedly changed the week before school started.
In summary, Bradley said, "One of my greatest joys is making the matches. When a principal says an educator is perfect for the school, and the candidate has found their home, I feel fortunate to be a part of that person's story forever."