Wilde Lake High School Teacher Named Maryland Council for Social Students 2019 Secondary Social Studies Teacher of the Year
April 30th, 2019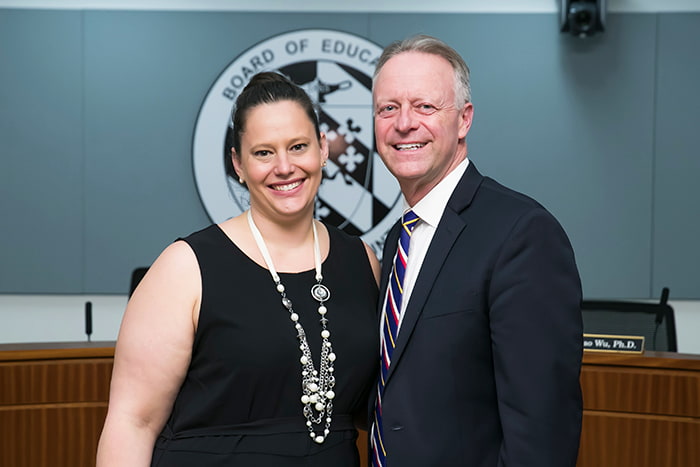 Kate Volpe, a social studies teacher and the 9th grade instructional team leader at Wilde Lake High School, was recently named Secondary Social Studies Teacher of the Year by the Maryland Council for Social Studies.
This award celebrates secondary level educators who have made a significant contribution to social studies in a Maryland school while exhibiting outstanding professional qualities in working with students, colleagues and the community.
Volpe was recognized at the April 25 Board of Education meeting. Previously her accomplishment was recognized on the floor of the House of Delegates.