Howard High School Principal Novak Named MASSP 2019 Principal of the Year
March 5th, 2019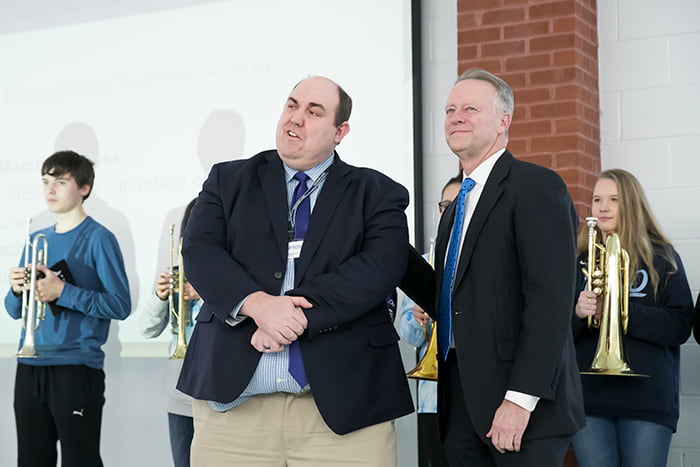 Howard High School Principal Nicholas Novak has been named the 2019 Principal of the Year by the Maryland Association of Secondary School Principals (MASSP). Novak was surprised with the announcement on Monday, March 4 at a celebration with Howard students and staff.
The award recognizes principals who foster higher levels of student achievement in a collaborative school culture, and ensure equity in access to opportunities among all student groups.
Novak has been an educator with the Howard County Public School System since 2000, previously serving as a high school English teacher and assistant principal. He has been principal at Howard High School since 2015.