Mt. Hebron Students Win 2018 National Trophy Design Contest
November 2nd, 2018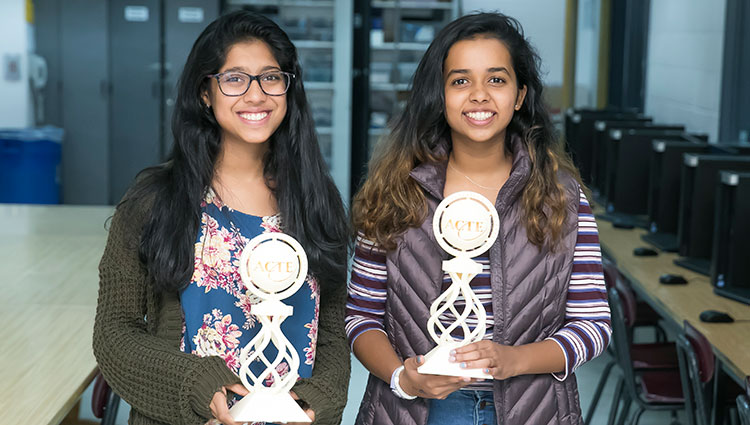 Two Mt. Hebron High School juniors, Rashi Kejriwal and Shreya Santhanagopalan, were named as the national winners in Association for Career and Technical Education's (ACTE) student trophy design contest. The students' winning design will be used for 3D trophies awarded to the national winners at the association's annual VISION conference later this month. ACTE selected their submission out of 438 entries from students across the country.
Kejriwal and Santhanagopalan will also each receive a $500 scholarship, and Mt. Hebron will receive a free one-year lease of a 3D printer, courtesy of Stratasys, Ltd. ACTE will provide Kejriwal, Santhanagopalan and their teacher David Lucania with a trip to San Antonio to be honored at the VISION conference awards banquet.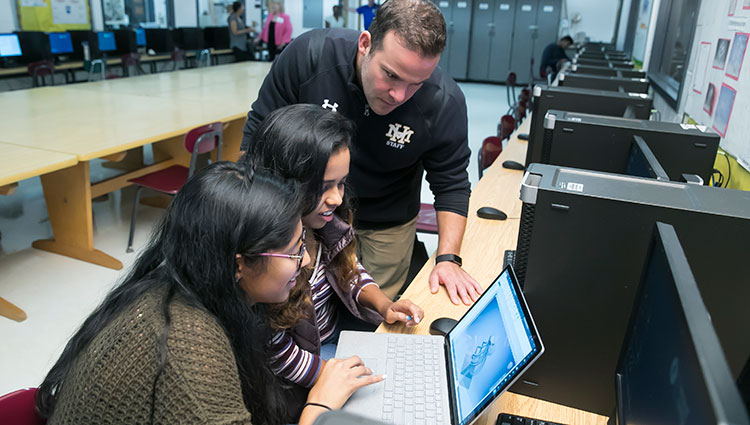 Kejriwal and Santhanagopalan are pursuing their interest in engineering by engaging in competitions, taking Project Lead the Way classes, and participating in STEM and engineering clubs in their school. The students also won the 2018 Project Lead the Way Engineering Design Competition at the national level.
The trophy design contest was sponsored by ACTE and Stratasys, Ltd., a manufacturer of 3D printers and production systems.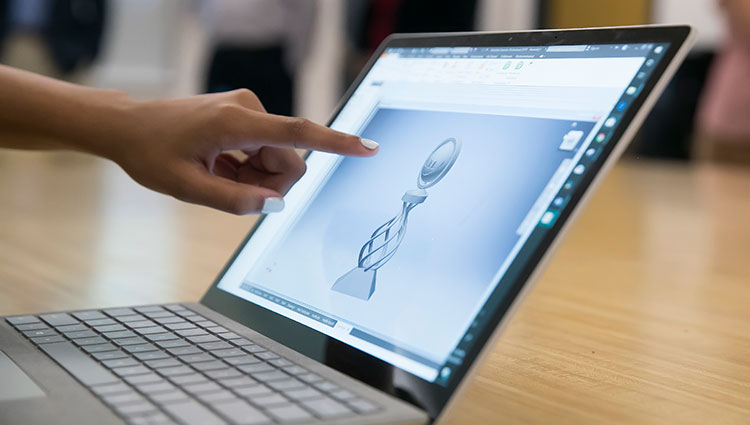 « Board Approves 2019-2020 Academic Calendar
Fulton Elementary Teacher Named Maryland Finalist for the 2018-19 Presidential Award for Excellence in Mathematics and Science Teaching »