Guest Voices: Creating Equitable Opportunities as a School Social Worker
November 14th, 2018
By Holly Flanagan, School Social Worker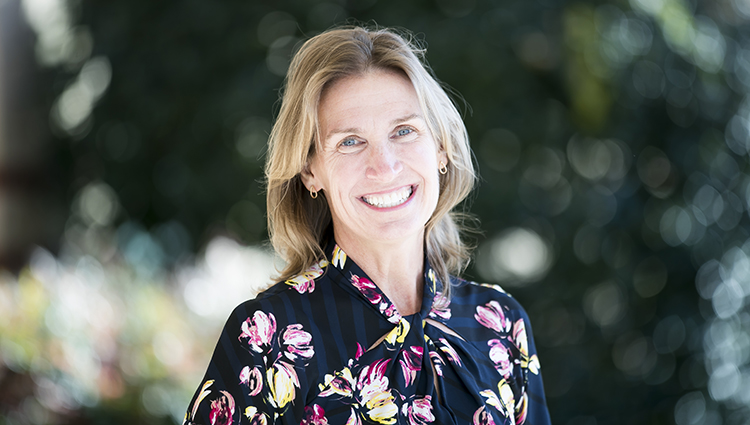 I have been a practicing clinical social worker for 28 years. I have worked at Reservoir High School, the Homewood Center, and evening high school for 17 of those years and this is my 11th year at Reservoir. I am proud to be a Reservoir Gator and part of a truly dedicated, warm and respectful staff that is committed to building positive relationships with students and each other. I attended Howard County schools K–12 (Stevens Forest Elementary School, and Oakland Mills middle and high schools) as have my three children. Now that HCPSS has created a social work department, I am excited to help HCPSS develop and implement more social work services for our students.
At Reservoir High School, I support students who face challenges that interfere with their success in school. I meet with them individually and in groups. I address trauma (focusing on post traumatic growth) and environmental stressors, help with problem solving, conduct mediations, offer crisis intervention, and work to reduce out-of-school suspensions. It is my proudest day of the year when "my" students receive their diploma! The resilience of adolescents continually amazes me. I also help parents and guardians connect with resources in the community to meet their family's needs. Supporting the entire family, and community, is an important part of my job supporting students.
In my years of practice, I have developed these foundational beliefs to explain WHY I practice in schools:
Helping the students in their regular, daily environment is the most natural, comfortable place to affect change.
One small change can lead to bigger changes.
Genetics and environment are not predictors of how much a student can achieve, because intervention can be life changing.
Work done with a social worker may come to fruition later in the student's life, and it cannot be measured.
All students can make use of their potential if given the right opportunities, support and advocacy. I believe the social worker's role is to give students equitable opportunities.
I have based my career on these beliefs.
In addition to working at Reservoir, I am an Adjunct Faculty Member at the University of Maryland School of Social Work where I teach a graduate class in clinical social work/therapy. I love teaching new social workers about our field and the incredible rewards that come with it.
I am also a member of the School Social Work Committee for the Maryland chapter of the National Association of Social Workers (NASW) and serve on HCPSS' Mental Health Community Advisory Committee. I previously worked in schools in Baltimore County and Baltimore City, as well as at Howard County's sexual assault center. I also volunteer with Habitat for Humanity and am a trail running coach.
Social work is a calling for me – it is an honor to work with students and their families as they allow me into their lives.