Harper's Choice Students Become Farm Hands for a Day
October 15th, 2018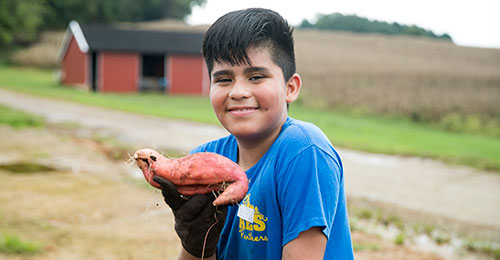 Last month, six students from Harper's Choice Middle School were given the opportunity to participate in Howard County's Student Day on a Farm, as part of the annual Farm-City Celebration. This year, the students visited Sharp's at Waterford Farm, a family-operated farm in Howard County.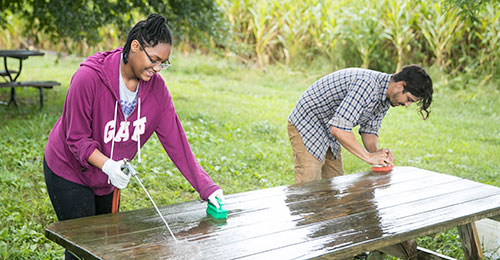 Student Day on a Farm gives a glimpse of agricultural life for urban students, who might not otherwise get this opportunity. They learned about a variety of jobs that exist in the field and received a newfound appreciation for the importance of agriculture by helping work on the farm. The students learned how to do several jobs, including cleaning greenhouses and picnic tables, washing planting trays, cleaning up leaves, harvesting peanuts and potatoes, and they even got the opportunity to taste fresh herbs, such as stevia, basil and mint. The students also had the chance to care for several animals, including chickens, roosters, hens, rabbits and a goat.
A week later, the students joined together at the annual luncheon attended by HCPSS representatives, elected officials and several business leaders to present their experience at Sharp's farm.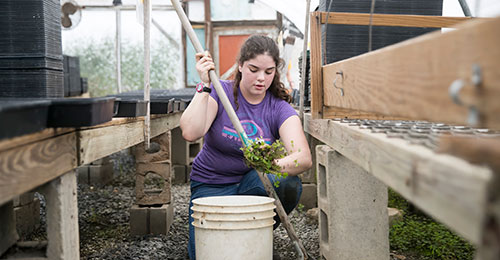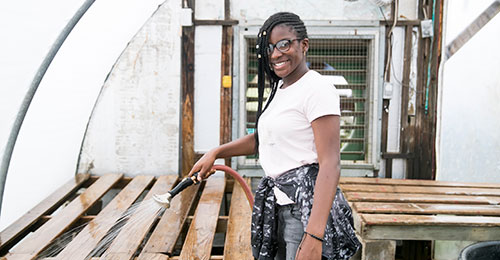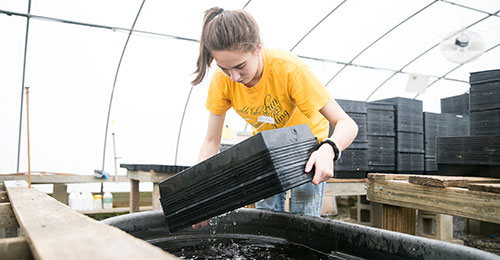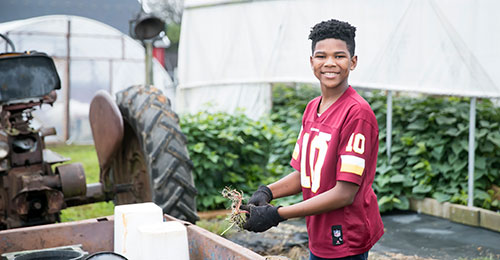 The annual Howard County Farm-City Celebration is two weeks of fun for families, learning experiences for children and a unique opportunity to appreciate the contributions local farms make to enrich the quality of life for Howard County residents.
« WATCH D.O.G.S. Getting Dads Involved at Thomas Viaduct MS
Mount View Middle School Band Selected for 2019 National Convention »