Howard County Schools Announce New Electrician Apprenticeship Program for High School Students
January 11th, 2018
The Howard County Public School System (HCPSS) has announced a new program for students interested in a career as an electrician. Student Apprenticeship Pathways is the only opportunity of its kind in the state and will initially pilot electrician youth apprenticeships for approximately 15 students beginning in February.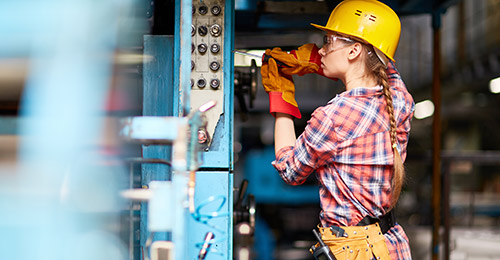 Participating students will spend part of their week learning from certified electricians in a classroom environment while gaining valuable industry knowledge, OSHA 10 certification, direct entry to a registered apprenticeship, and employment upon completion of their coursework. Students will receive a weekly stipend, mileage reimbursement, and necessary industry tools.
"I am very excited that we can offer this opportunity for our students to explore in-demand career paths while in high school," said HCPSS Interim Superintendent Michael J. Martirano. "I am very appreciative of Independent Electrical Contractors and Maryland Department of Labor, Licensing and Regulation who share in our commitment to preparing students for successful and rewarding careers."
There is a shortage of qualified electricians nationally and IEC views this pathway as an ideal opportunity to attract motivated youth towards a prosperous career while still in high school.
For more information about the program, contact Stephanie Discepolo.