HCPSS Celebrates 2017 Choose Civility Poster and Video Contest Winners
May 23rd, 2017
Each year, Choose Civility recognizes original art created by students that represents a specific civility theme. This year, Howard County students were invited to design a poster or short video illustrating the theme, "Kindness Creates Community."
The contest was presented in partnership with Choose Civility, the Howard County Library System and the Columbia Association Art Center.
The winner in the kindergarten through second grade category is Bushy Park Elementary School kindergartener Sophia Hwu.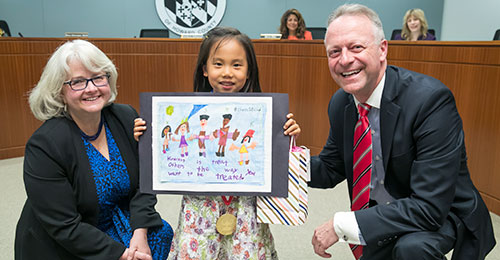 In the Grades 3–5 category, the winner is Talbott Springs Elementary School fifth-grader Isabella Farro.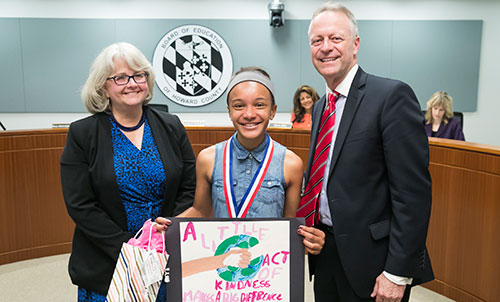 The Grades 6–8 winner is Mount Airy Christian Academy seventh-grader Christina Ogunsola.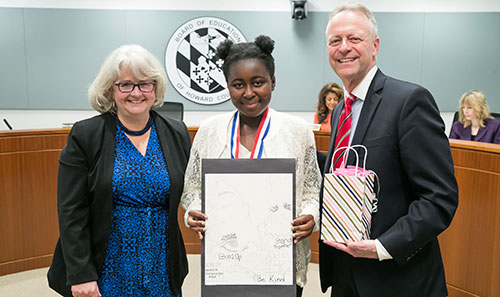 In the Grades 9–12 category, the winner is Applications and Research Laboratory junior John Browder. Browder also won the Poster Grand Prize.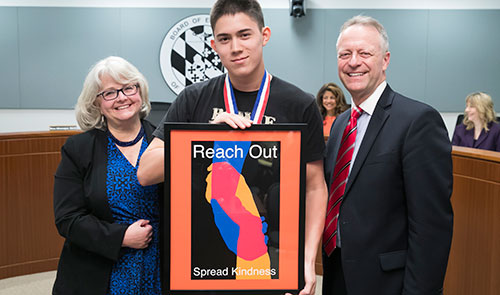 The Video Grand Prize winners are Marriotts Ridge High School 10th graders Caroline Underwood, Julia Kim, Vivian Stewart, Megan Blackman, and Emily Wood.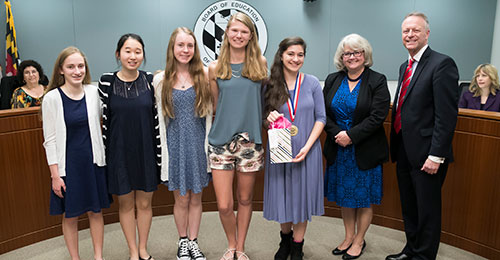 The winning students were formally recognized at the Howard County Board of Education meeting on May 18, 2017.