HCPSS Students to Unveil Park Species List at 2016 BioBlitz
May 13th, 2016
A group of Howard County elementary and middle school students have developed a park species list for the Howard County's Belmont Manor and Historic Park in Elkridge, Maryland. The species list was unveiled at the 2016 BioBlitz on May 16–19, 2016.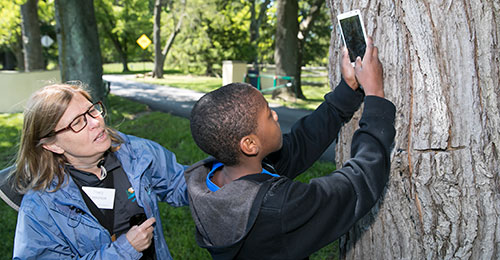 At BioBlitz, fifth-grade students from Cradlerock and Atholton elementary schools and seventh-graders from Mayfield Woods Middle School worked alongside experts as they identify birds, plants, mammals, insects, trees and more at the Belmont site.
"BioBlitz allows students to learn firsthand the importance of biodiversity in Howard County and worldwide," said HCPSS Superintendent Renee A. Foose. "Students experience the scientific process as they discover, count, map and explore biodiversity. This event is a result of a strong partnership that benefits students and the community."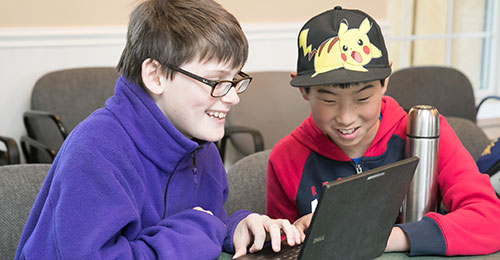 The BioBlitz program, offered in partnership with the Howard County Conservancy, links to HCPSS science, technology, engineering and math curriculum programs by using comprehensive GPS and mapping applications. Student-collected data will be available to park visitors and the community via the iNaturalist mobile app, an international biodiversity database.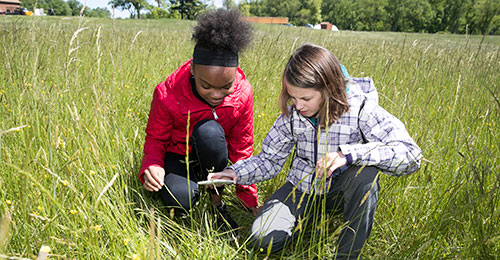 The Howard County Conservancy offers environmental education programs for children and adults throughout the year at Mt. Pleasant farm in Woodstock and Belmont Manor and Historic Park in Elkridge.