Superior Public School System Performance Drives $1.85 Billion Economic Impact in Howard County
January 7th, 2016
As Students Achieve at High Levels, Home Values Rise, Jobs and Business Activity Increase
A new study conducted by the Sage Policy Group analyzes the impact of Howard County public schools and describes the school system as a central economic driver in the county.
The report, "The Economic Implications of Howard County's State-Leading School System," released today, describes the impact of the school system on home values as a way to determine the full economic influence of the school system on the county as a whole. In total, the Howard County Public School System (HCPSS) provides support for 14,453 jobs, or 12,846 jobs measured in full-time equivalents. Annual employee compensation associated with these jobs is more than $550 million. The system also supports $1.85 billion in local business sales—an amount that is more than twice the HCPSS annual operating budget. In other words, the economic impact of HCPSS on Howard County's economy is equivalent to approximately 8 percent of total annual county output, and every dollar invested in the school system delivers a 200 percent return in value to the community.
"We have long heard that people move to Howard County because the public schools are among the best in Maryland. The Sage report quantifies the impact and importance of our continuing efforts to strengthen and sustain the success of our students," said Dr. Renee A. Foose, HCPSS superintendent.
Anirban Basu, Chairman and CEO of Sage Policy Group, will discuss and expand on the report's findings at an event sponsored by the Bright Minds Foundation tonight at Turf Valley. For more information, visit http://brightmindsfoundation.org.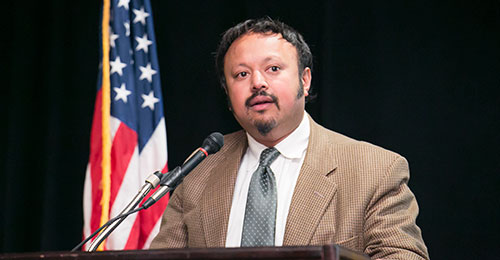 Anirban Basu, Chairman and CEO of Sage Policy Group
The report discusses the relationship between HCPSS's reputation for educational excellence and student achievement, and the county's housing market. The study finds that consumers are willing to pay more for homes in order to access Maryland's highest performing school district. Higher home prices are associated with greater wealth and income effects. The study finds that, beyond its economic impact on total annual county output, the school system contributes significantly to county prosperity through other factors beside home prices alone.
Basu is chairman of the Baltimore County Economic Advisory Committee and economic advisor to the Baltimore Washington Corridor Chamber of Commerce. He was recently appointed by Governor Hogan to chair the Maryland Economic Development Commission.