HCPSS Students, Staff and Organization Recognized at the December Board of Education Meeting
January 5th, 2016
Superintendent Renee A. Foose recognized the following student, staff and organizational achievements at the Board of Education meeting on December 3, 2015:
Students:
Long Reach Senior Seneca Friend recently was named a Wendy's High School Heisman Award finalist—one of only 10 nationwide. The program recognizes high school seniors who excel in academics, athletics and as a leader in their communities. Friend is an AP and Delta Scholar, member of the National Honor Society, president of the National Technical Honor Society and the Math Honor Society, and is in the top 2 percent of the graduating class. She is also in the marching band, on the math team, and volunteers in the community.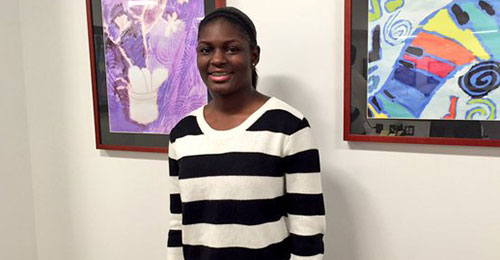 Staff:
The National Society of High School Scholars recently named Long Reach High School teacher Jody Zepp a Claes Nobel Educator of the Year. The award recognizes exemplary educators who have demonstrated an outstanding commitment to preparing students for success. It was given to 10 educators nationwide and Jody was named the Top Educator of the Year.
Organization:
The HCPSS Office of Custodial Services was honored with the School Environmental Health Champion Award by the Maryland Environmental Health Network. The award acknowledges school districts that have established cleaning programs that reduce or eliminate toxic cleaners, and recognizes leadership in the development of written policies and comprehensive green cleaning programs.