New ARTsite Sculpture on Display at Howard County Department of Education
September 1st, 2023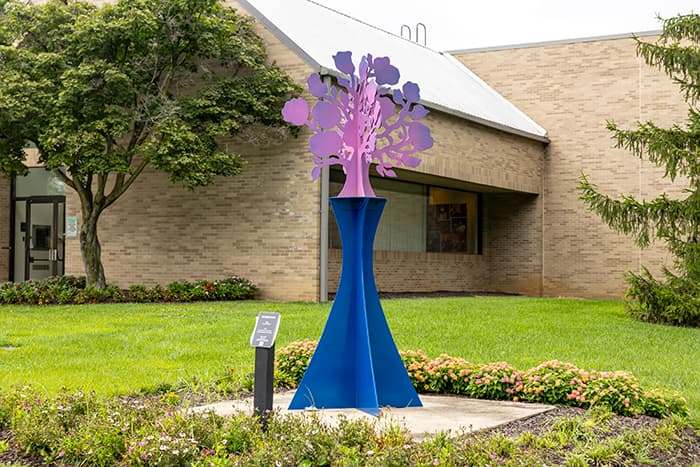 The Howard County Department of Education building has been selected as the site of "The Evening Blooms," a 150-pound sculpture by artist Cathrin Hoskinson of Hudson Valley, N.Y. The sculpture was installed on Aug. 24 and is part of the Howard County Arts Council ARTsites annual public art exhibition.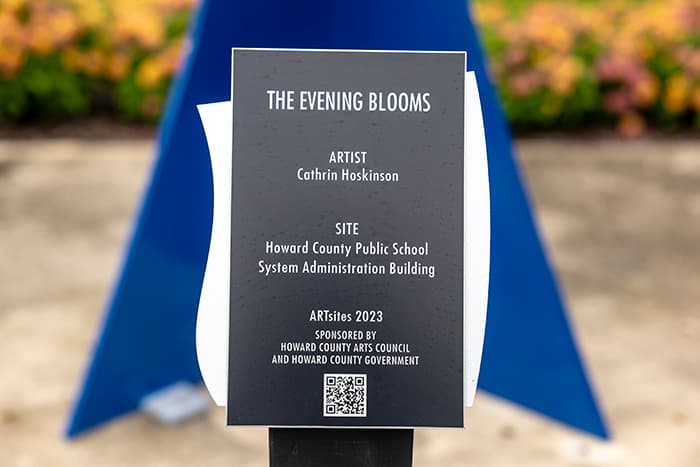 Made from powder-coated aluminum, the 9-foot tall sculpture stands on a concrete base. It will be on display outside the Department of Education through July 2024.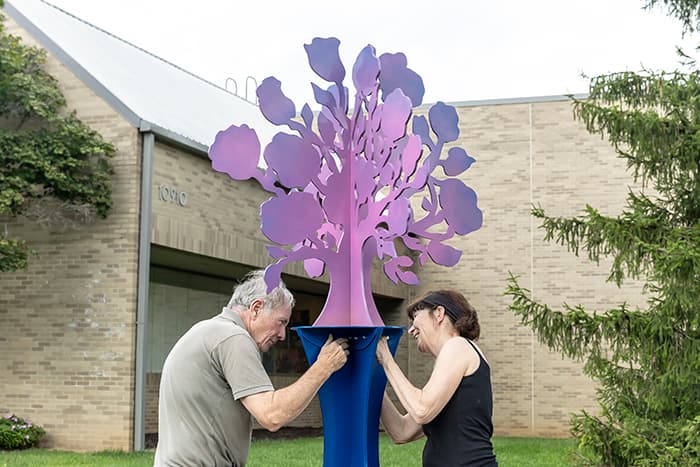 ARTsites places art in public spaces all across Howard County to create new visual landmarks and increase community access to the arts.
The Howard County Arts Council is a non-profit organization whose mission is to serve the citizens of Howard County by fostering the arts, artists and arts organizations. The Howard County Arts Council receives major grants from the Howard County Government and the Maryland State Arts Council, and sustains annual support from corporate, foundation and individual sponsors.